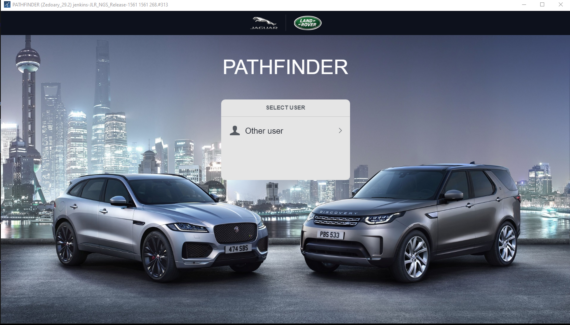 JLR Software Bundle: SDD, Pathfinder, CCF Editor, Seed Key Calculator
22
people are viewing this right now

Safe shopping & 30-day return guarantee

JLR Software Bundle: SDD, Pathfinder, CCF Editor, Seed Key Calculator
Description
All-in-One JLR Diagnostic and Programming Bundle
Get everything you need for your JLR repair shop to diagnose and program all Jaguar and Land Rover models with our bundle of JLR-related software.
With our bundle, you'll get unlimited access to JLR SDD, JLR Pathfinder, CCF Editor, and Seed Key Programs. These powerful diagnostic and programming tools are all you need to streamline your repair shop's workflow, saving you time and money.
JLR Diagnostic Software Package includes SDD 164, Pathfinder, SEED-KEY, and CCF TOOLS with provider service error reading, coding error checking, error correction, electrical diagram lookup, spare parts location, and programming coding to help repair the best technicians.
Our bundle includes the following life-time license software:
JLR SDD: The official diagnostic software for Jaguar and Land Rover. With JLR SDD, you'll have access to all of the diagnostics capabilities you need to diagnose and fix any issue.
JLR Pathfinder: The latest diagnostic software for Jaguar and Land Rover. Pathfinder is the most advanced diagnostic software available for JLR, with new features and functions that make it even easier to diagnose and fix problems.
CCF Editor: The CCF Editor is a powerful tool that allows you to modify vehicle configuration files. With the CCF Editor, you can make changes to a vehicle's configuration, such as enabling or disabling features. Required for programming / engineering mode
Seed Key: Required for programming / engineering mode
For hardware you will need:
16Gb RAM or more (recommended)
500GB SSD or more
JLR VCI for 2016 and newer models (work with JLR Pathfinder software)
JLR Mongoose Plus Pass Thru for older models (Work with JLR SDD software)
Hardware not included with this package. If you want full kit with all Jaguar and Land Rover connectors and Software, visit this product bundle.
Our JLR diagnostic and programming bundle is perfect for any repair shop that services Jaguar and Land Rover vehicles. With our software, you'll be able to provide top-notch diagnostics and repairs to your customers quickly and efficiently.
Order now and get instant access to all of the software in our bundle. Our team of experts will start the installation process for you remotely, ensuring that you get up and running as quickly as possible.
Join the thousands of satisfied customers who trust Techroute66 for their JLR diagnostics and programming needs.
If you have any pre-sale question or need help with your purchase, feel free to reach out to our team:
Email: [email protected]
Mobile (WhatsApp): +447441395648
We always love to hear from our customers.