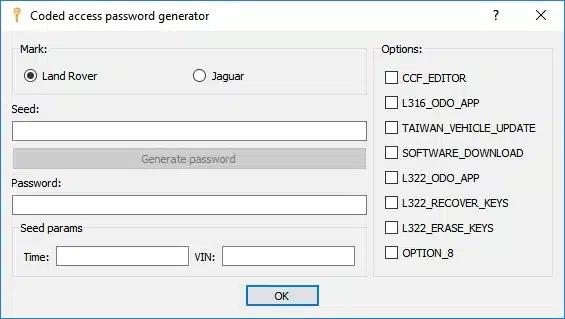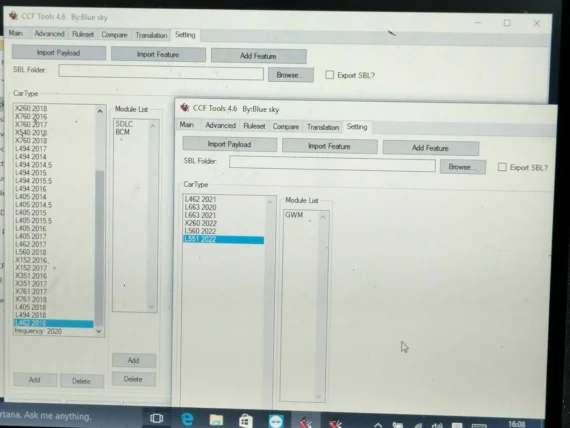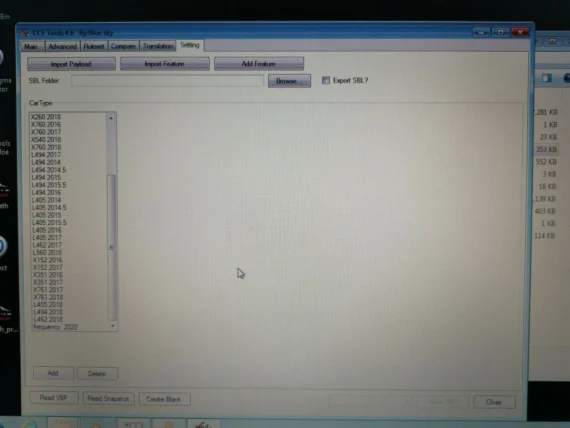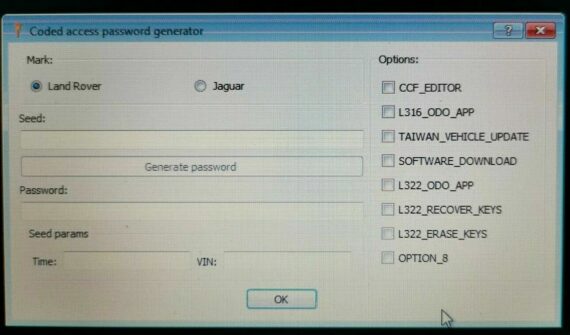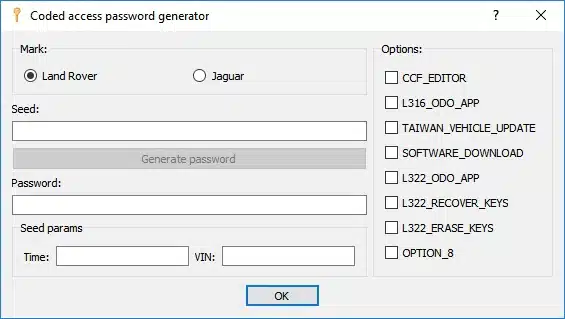 JLR CCF Editor 4.6 + Seed Key Tool for Jaguar Land Rover
18
people are viewing this right now
Frequently Bought Together

This item:

JLR CCF Editor 4.6 + Seed Key Tool for Jaguar Land Rover

Safe shopping & 30-day return guarantee

JLR CCF Editor 4.6 + Seed Key Tool for Jaguar Land Rover
Description
Engineering Mode and Retrofits: For Land Rover or Jaguar vehicle retrofit projects, you may need to access the JLR SDD's engineering mode for parameter configuration. This mode offers a deeper level of control and customization, which is essential for retrofits. To access this engineering mode, the CCF (Car Configuration File) Editor is typically required. Alongside it, the Seed Key is crucial to gain entrance into the JLR SDD engineering mode.
JLR CCF Editor 4.6 Tool for Jaguar and Land Rover. 
New 2022 + SEED KEY ENGINEERING MODE WORKING ON SDD AND PATHFINDER 
Installation will be done remotely and activation for 1PC only
You can use unlimited access after key will be added and activated.
No time limit or expire.
CCF Editor for all JLR vehicles 2010-2019
What is JLR CCF Editor?
The JLR CCF Editor is a software tool specifically designed for Jaguar Land Rover vehicles. It allows users to modify and customize the Central Configuration File (CCF) of the vehicle. By accessing and editing the CCF, users can adjust various settings and parameters related to the vehicle's functionality and features, providing a higher level of control and customization for JLR vehicle owners and enthusiasts.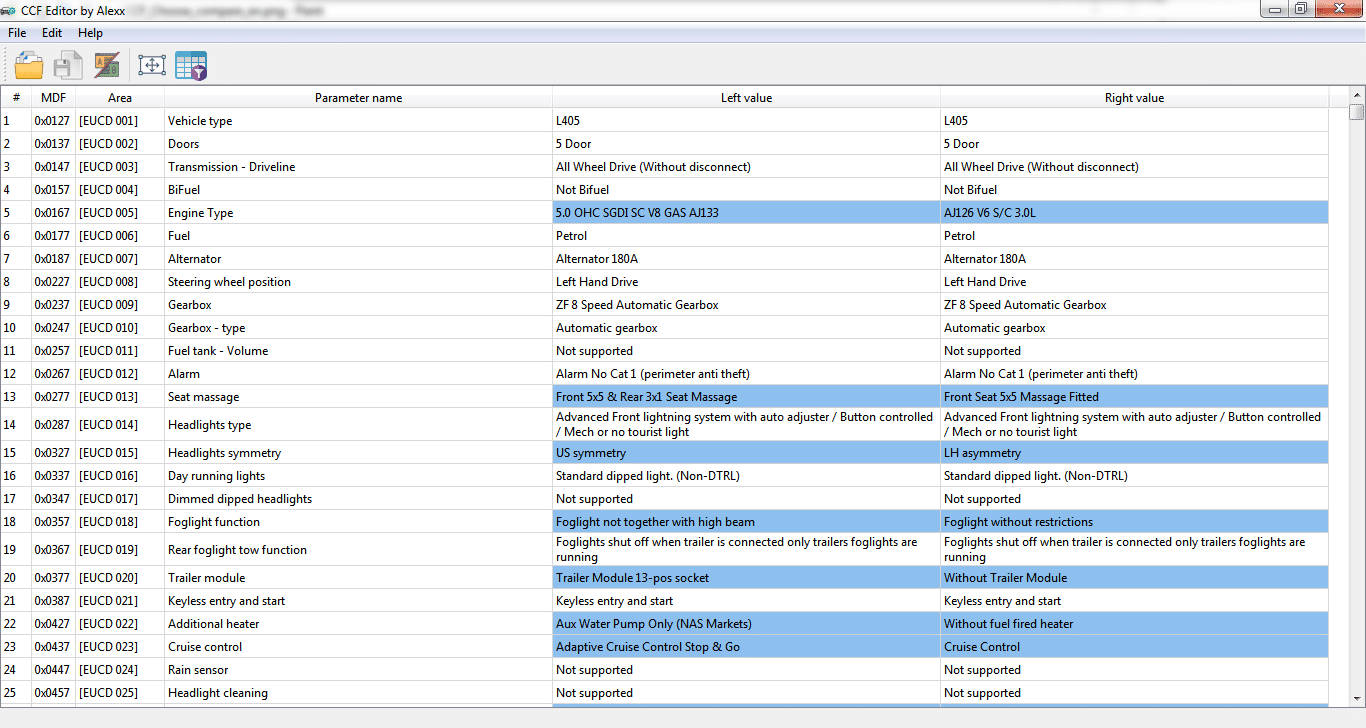 More features
The CCF can be downloaded from the DFSM server and then edited and saved back to the server.
Pathfinder automatically downloads the file on VIN read.
SDD needs manual download.
This application allows full editing of the car configuration files for all Jaguar Land Rover vehicles built from around 2008 to 2022, all vehicles that use either SDD or Pathfinder software.
Supported languages:
The application now supports multiple languages including English, French, German, Greek, Polish, Russian, Italian, Spanish, Japanese, Simplified Chinese, Dutch, Turkish, Arabic, Lithuanian, Romanian and more languages being added all the time, now added Portuguese, Korean and several more Asian and European languages.
The application supports SOAP encrypted VBF files for both opening and saving.
This is an add-on to be used with either SDD or Pathfinder software it can be used to edit the CCF file which can then be uploaded to the vehicle using SDD or Pathfinder.
Improved CCF comparison now implemented.
Improved CCF Display format – formatted to suit vehicle CCF format.
Hex Editor – directly edit CCF via hex editor and see resulting effects on CCF in main screen.
CSV Dump of CCF data.
Tips and tricks
The CCF file can be edited and saved back to the original opened file or saved to a new file. There is an easy find facility that allows quick search of parameter, a reload to revert all changes.
The editor can be used to compare CCF files from the same generation of vehicles. It can be used fully offline so that CCF files can be edited without being connected to the vehicle and then uploaded when ready.
Vehicles Supported:
*L319, L320, L322, L358, L359, L361, L371, L392, L405, L460, L461, L462, L465, L494, L538, L550, L551, L552, L560, L561, L571, L575, L591, L663,L664,L860 Land Rover Vehicle Lines
*X150, X151, X152, X161, X162, X250, X260,X262, X270, X351, X391 , X393, X540, X572, X574, X760, X761, X762, X763, X770  Jaguar Vehicle Lines
Any vehicle not listed but covered by SDD or Pathfinder.
Supports all SDD supported VBF files.
SEED KEY CALCULATOR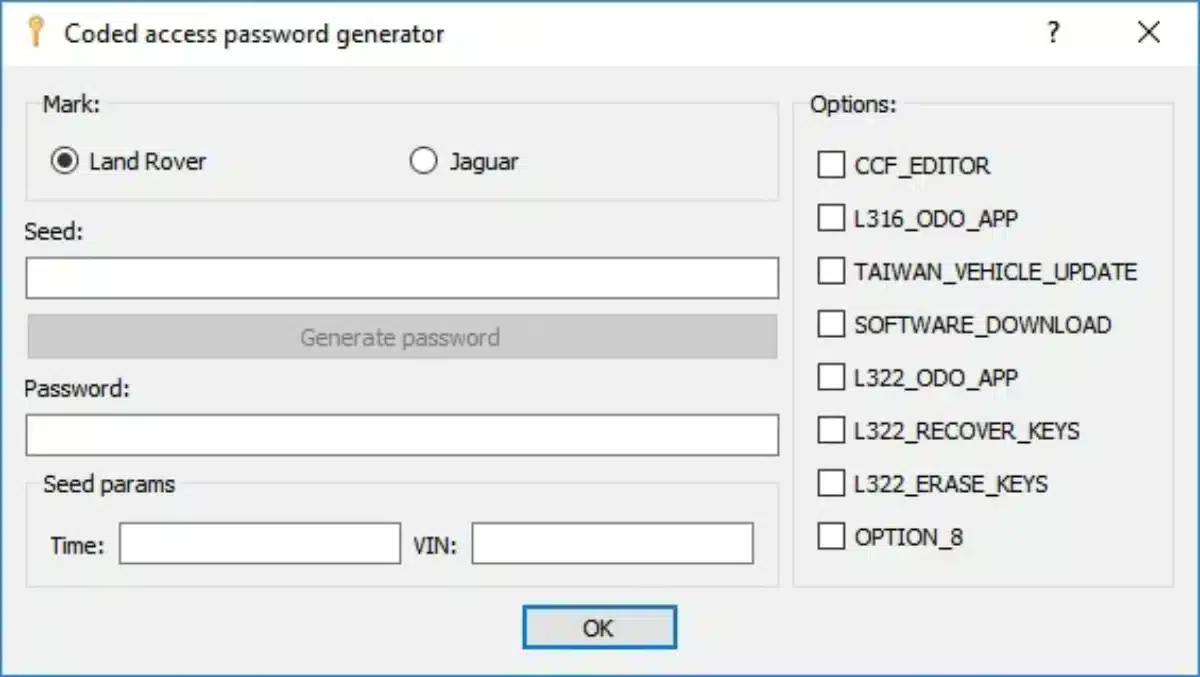 Options available for engineering mode password calculator:Land Rover/Range Rover.
CCF Editor
Taiwan Vehicle Update
Software Download
L316/L322 Odometer
L322 Recover Keys
L322 Erase Keys
Option8
Jaguar
VIN Bypass
VID Block Eitor
CCF Editor
Software download
X150/X250/X351Odometer
X351 Recover Keys
If you have any pre-sale question or need help with your purchase, feel free to reach out to our team:
Email: [email protected]
Mobile (WhatsApp): +447441395648
We always love to hear from our customers.