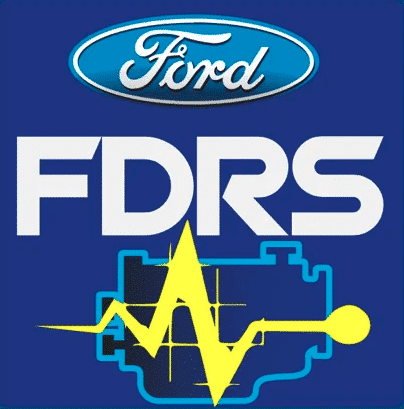 Ford Dealer Account for IDS FDRS FJDS – 12 Months
13
people are viewing this right now
Frequently Bought Together

This item:

Ford Dealer Account for IDS FDRS FJDS - 12 Months

Safe shopping & 30-day return guarantee

Ford Dealer Account for IDS FDRS FJDS – 12 Months
Description
Introducing the Ford Dealer Account for IDS FDRS FJDS, a comprehensive and powerful diagnostic solution designed specifically for Ford vehicles. This 12-month dealer account provides you with access to essential features like PATS (Passive Anti-Theft System), PTS (Pass-Thru Programming), and online programming capabilities on both FDRS and FJDS software. With this cutting-edge tool at your disposal, you'll be equipped to tackle a wide range of diagnostic and programming tasks with ease and efficiency.
This is 12 months Dealer account. Setup will be done remotely by our engineers via TeamViewer or AnyDesk
Why Choose the Ford Dealer Account for IDS FDRS FJDS?
Complete Diagnostic Solution: The Ford Dealer Account covers all the essential features you need for diagnosing and programming Ford vehicles. From PATS to PTS and online programming, this account has it all.
Genuine Software Access: Gain access to genuine Ford IDS FDRS FJDS software, ensuring accurate diagnostics and seamless programming procedures.
Streamlined Troubleshooting: With PATS support, you can efficiently troubleshoot anti-theft system-related issues, saving time and providing precise solutions to customers.
Thorough Programming Capabilities: The PTS and online programming features enable you to perform vehicle software updates and calibrations, ensuring optimal vehicle performance.
Expert-Level Support: Our technical team is available to assist you throughout the installation and activation process, ensuring a hassle-free experience.
Enhanced Customer Service: Provide your customers with top-notch service by efficiently diagnosing and programming their Ford vehicles, leading to higher customer satisfaction and repeat business.
Cost-Effective Solution: The Ford Dealer Account offers a cost-effective alternative to expensive dealership diagnostic services, allowing you to save on diagnostic expenses.
Don't miss out on this opportunity to elevate your diagnostic capabilities and take your Ford servicing to the next level. Invest in the Ford Dealer Account for IDS FDRS FJDS today and experience the convenience and efficiency it brings to your automotive workshop.
Unlock the full potential of Ford diagnostics and programming with Techroute66's Ford Dealer Account. Place your order now and stay ahead of the competition!
If you have any pre-sale question or need help with your purchase, feel free to reach out to our team:
Email: [email protected]
Mobile (WhatsApp): +447441395648
We always love to hear from our customers.