BMW ISTA-P Software Download – 100% Free [Updated Links]
January 29, 2023
2023-04-22 6:22
BMW ISTA-P Software Download – 100% Free [Updated Links]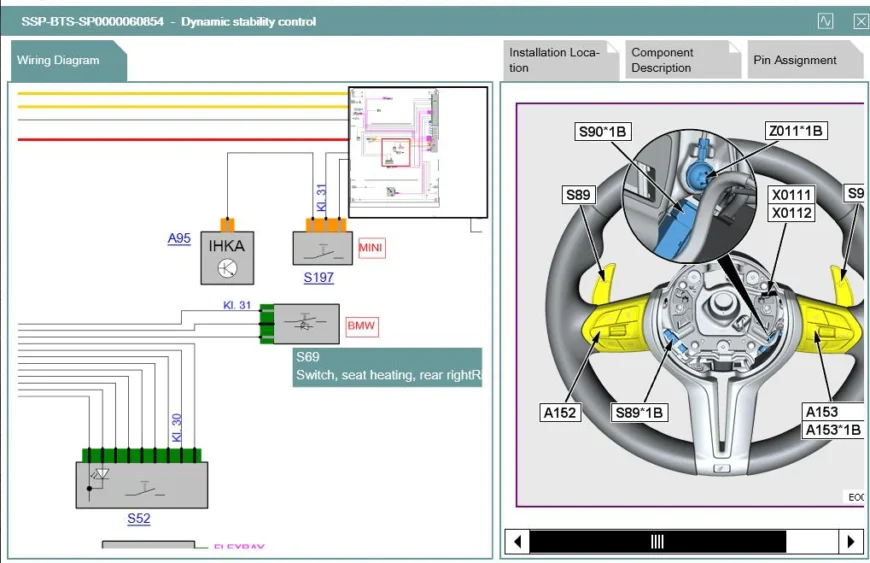 BMW ISTA-P Software Download – 100% Free [Updated Links]
Introduction to BMW ISTA-P software
BMW ISTA-P is a programming and coding software specialized for BMW E series cars. It is widely used by BMW technicians during the repair process as it is designed to make the process faster and more efficient. ISTA-P software is an important tool that helps to save time and costs for BMW repair and maintenance.
Table of content
What is BMW ISTA-P?
ISTA-P Features
PC Requirements
Download Links

But hold on, a new version of ISTA is in the market. It works for all BMW models and the advanced diagnostic software for technicians and owners alike. Check it out below:
Get free instant download links for ISTA P software now
Fill in the form and we will send you a download link for ISTA P software for free
What is BMW ISTA-P software?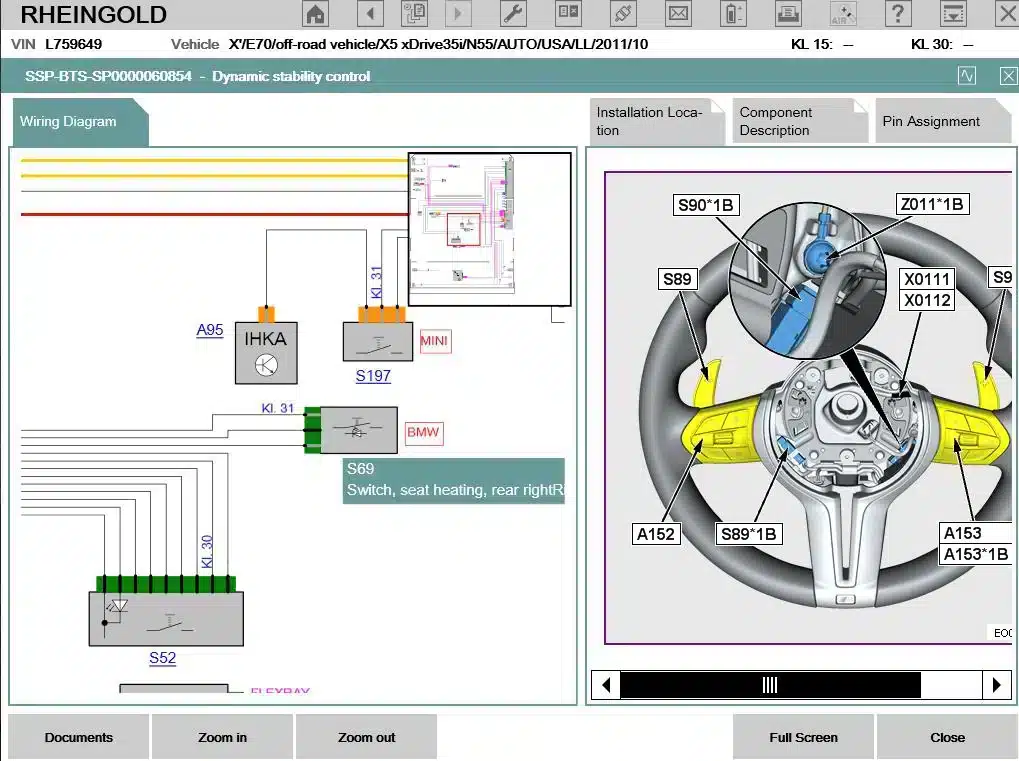 Ista P is one of the software that supports the BMW repair process faster, and saves time and costs. This software specializes in programming and coding with the best functions available today.
It is a powerful tool that allows technicians to perform a wide range of tasks, including programming, updating, coding, and ECU box replacement.
Buy now! Fully activated unlimited version of ISTA-P. Special price for limited time
https://techroute66.com/product/bmw-ista-p-software/
Features of BMW ISTA-P software
The main function of the software:
Replace, and set pin code when replacing (Change battery type).
Perform programming, updating, coding, and ECU box replacement.
Customize the on and off system options on the vehicle, install other accessories for the vehicle "Vehicle retrofit".
Automatic VIN number.
EWS. Synchronization
Programming Vehicle functions (including retrofit items).
Bmw ista + Coding vehicle functions.
Personalization and Memory features (lights, comfort features, etc.)
Help to program the remote control.
Reset the original integrations.
Encryption, personalization.
Ista P software also supports a wide range of models and vehicles, including BMW E series cars. It is also constantly updated to ensure that it is compatible with the latest BMW models and features. This software is also designed to be easy to use, even for technicians who are not familiar with the latest BMW models.
Read also: BMW E-SYS: The Ultimate Guide for Beginners
ISTA P – New Update Version
Ista P software is regularly updated to ensure that it is compatible with the latest BMW models and features. The latest version of the software is always available for download and it is important to keep the software updated to ensure that it is working correctly.
Instructions for Downloading BMW ISTA-P software
Request download links below and our team will share it with your shortly.
How to install BMW ISTA-P software
After downloading the software file, install and use it. The installation process is straightforward and can be completed in a few simple steps.
In case you need help, we offer remote installation and activation service at a small fee. Please place order here and start working on your BMW ISTA-P full version software with unlimited access and users today!
PC Requirements to run BMW ISTA-P software
To be able to download and use this software, there are certain computer configuration requirements as follows:
Windows 10 (64-bit)
Core i5
Ram: at least 4GB
SSD Hard drive: 150GB of free space.
It is important to ensure that your computer meets these requirements in order to download and use the software correctly.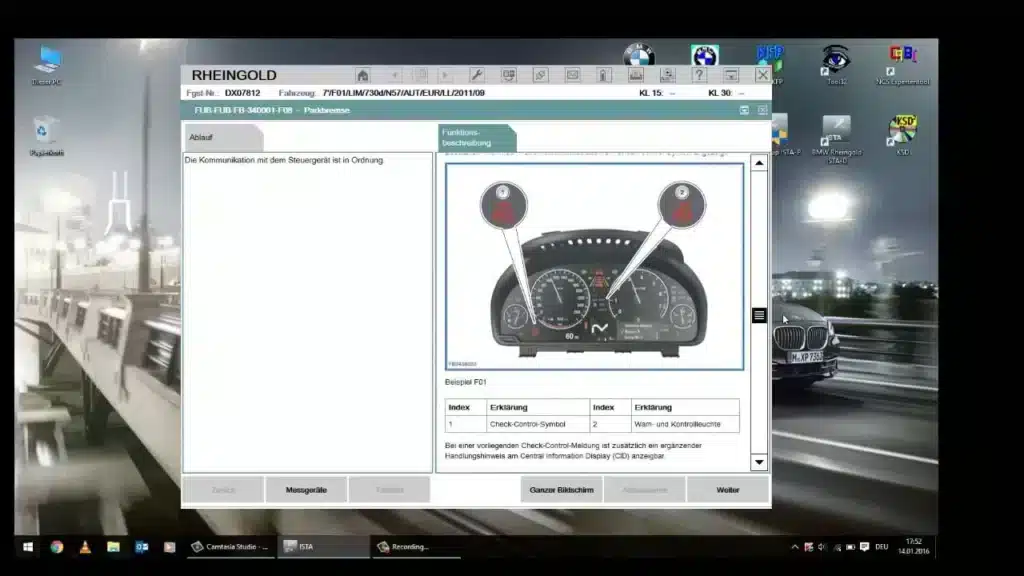 Technical support for BMW ISTA-P software
To download and use this software is not difficult, you can do it yourself. However, you need to follow the exact steps as shown in the video above to be able to download and install this software. During the installation process, if you encounter any difficulties, you can contact us directly via the website or WhatsApp. Our technical team is ready to support you 24/7 after placing your order with us.
At Techroute66, there is always a team of technicians ready to advise and support you 24/7. We are dedicated to providing our customers with the best possible service and support. We understand the importance of having the right tools and software to get the job done efficiently and effectively. That's why we offer the latest and most advanced programming and coding software for BMW E series cars. You may also want to download BMW ISTA D for more diagnostics features and capabilities.
In conclusion, ISTA P is a powerful and essential tool for anyone working on BMW E series cars. It helps to speed up the repair process, save time and costs, and provides a wide range of functions to customize and personalize the vehicle. If you're a BMW technician or a car enthusiast, we highly recommend downloading and installing ISTA P software. With our detailed instructions and support team ready to assist, you'll have everything you need to get started.
Read also: The Benefits of ECU Programming for Your Nissan Vehicle