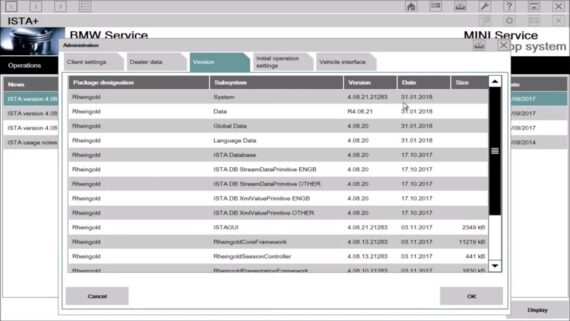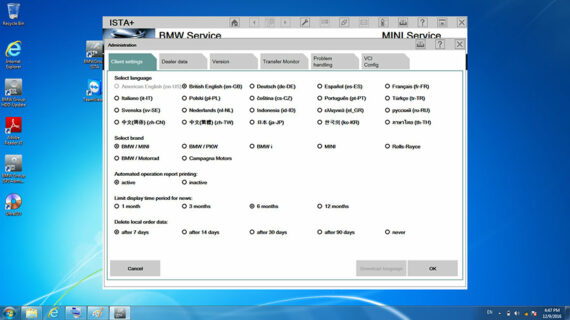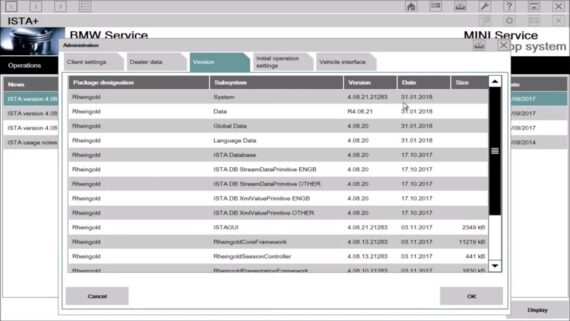 BMW ISTA+ / D – Full unlocked diagnostic software for BMW
14
people are viewing this right now
Frequently Bought Together

This item:

BMW ISTA+ / D - Full unlocked diagnostic software for BMW

Shop with confidence! Secure checkout & 30-day money-back guarantee.
Description
BMW ISTA+ software is the ultimate diagnostic solution for BMW vehicles. Whether you're a professional mechanic or a DIY enthusiast, this software is designed to make your life easier by providing accurate and reliable diagnostics for your BMW vehicle.
BMW ISTA+ software is the latest and most advanced diagnostic software available for BMW vehicles. It includes all the latest features and capabilities, allowing you to diagnose and repair any issues with your BMW quickly and easily. The software is compatible with a wide range of BMW vehicles, from older models to the latest releases, ensuring that you can use it no matter what model of BMW you own.
Features
Software name: ISTA+/D
Software type: Diagnostic software, research software
Version: 4.36
Language: Multi-language
ISTA+/D – diagnostic software used for all BMW models.
Developed from a directory file named Rheingold containing BMW applications and important data.
Programming for BMW F- / I- / G- / Mini / RR models and above.
No support programming for E-Series models.
PC Requirements:
2.2Ghz CPU (2 cores min)
4Gb RAM (8Gb Recommended )
Note: Requires 300Gb Physical
Windows 10 (32-bit or 64-bit)
6 months warranty and remote technical support.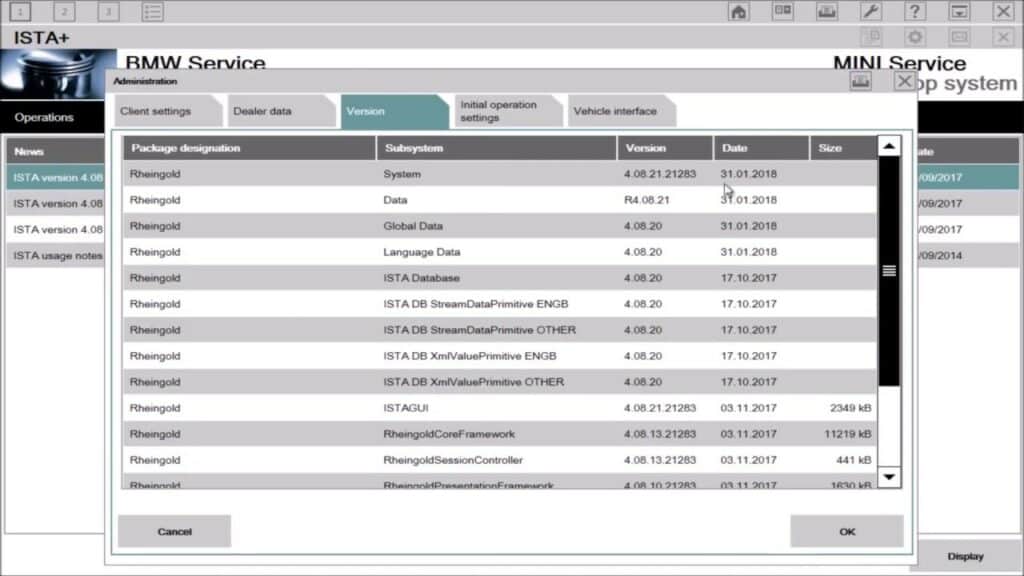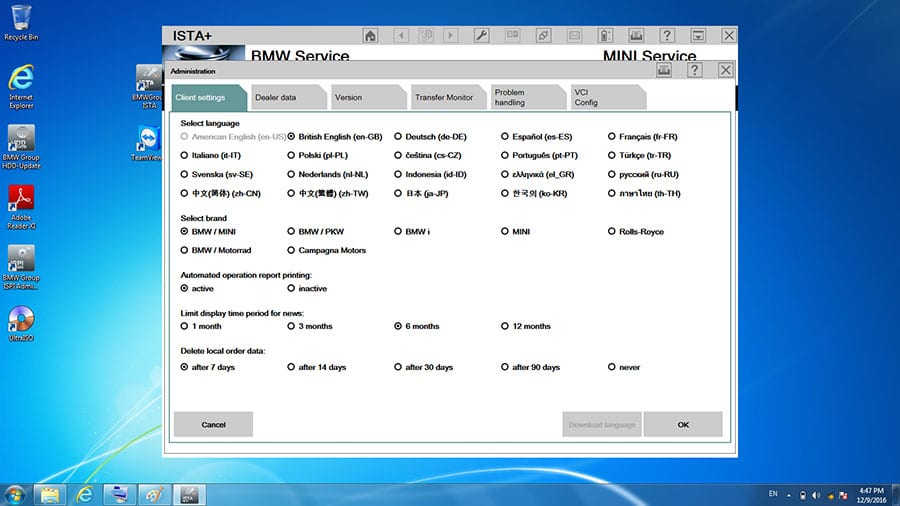 Investing in BMW ISTA+ software is the smart choice for any BMW owner or mechanic. Not only will it save you time and money, but it will also provide you with the peace of mind of knowing that your BMW vehicle is in good hands. So why wait? Contact us today to purchase your BMW ISTA+ software and take your BMW diagnostics to the next level!
Connect to vehicle using ICOM Next device.
If you have any pre-sale question or need help with your purchase, feel free to reach out to our team:
Email: [email protected]
Mobile (WhatsApp): +447441395648
We always love to hear from our customers.