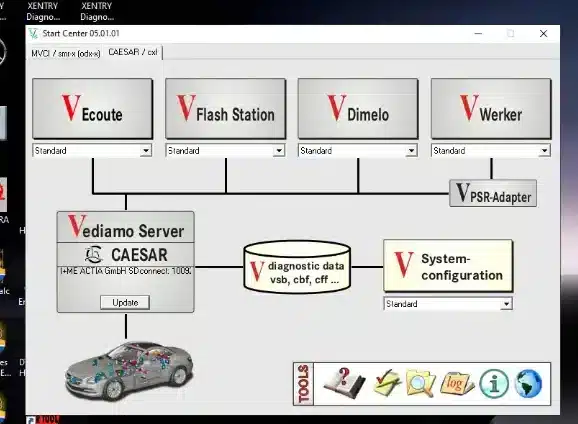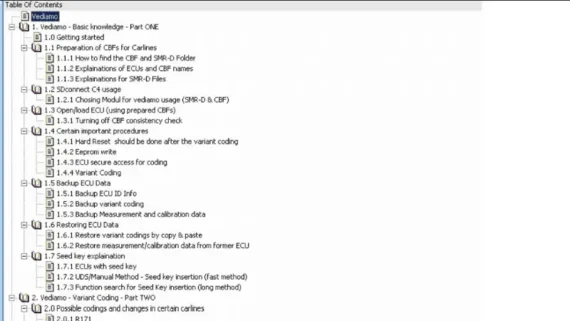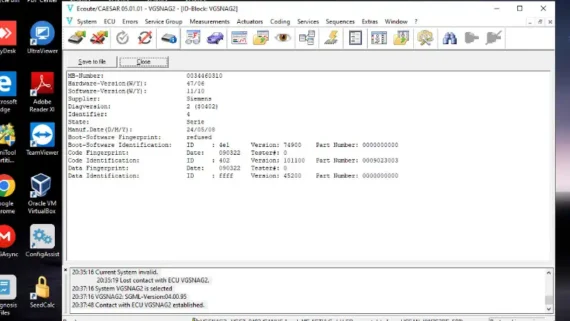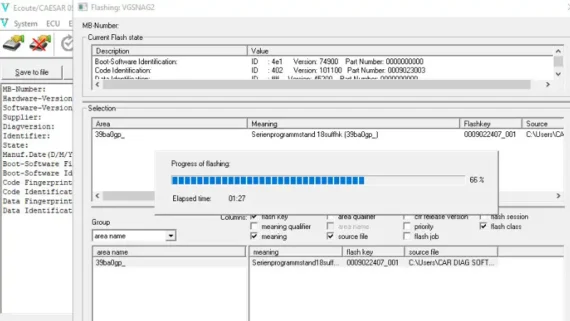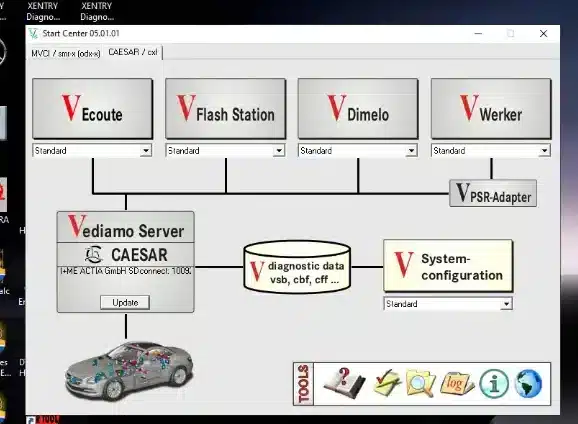 Vediamo Diagnostic and Coding Software for Mercedes – Remote Install
22
people are viewing this right now

Safe shopping & 30-day return guarantee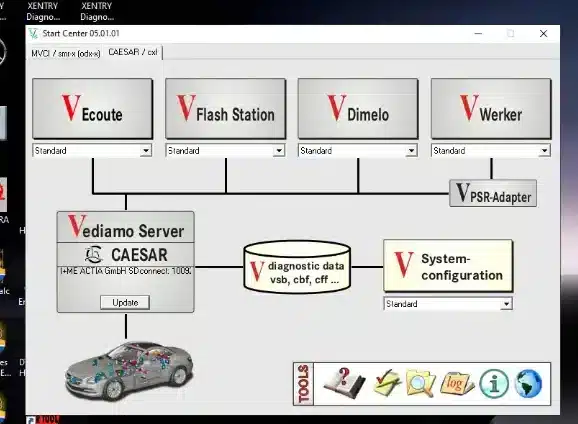 Vediamo Diagnostic and Coding Software for Mercedes – Remote Install
Description
Vediamo is a powerful diagnostic and coding software designed specifically for old models of Mercedes-Benz. Our software is perfect for engineers and technicians looking to perform offline programming and coding when replacing a certain control box on a vehicle. With Vediamo, you can easily read and delete errors, reset control box, change parameters of previous control box setting value, and much more.
Our software is integrated into the CAESAR / DIOGENES process chain, making it a comprehensive electronic control unit (ECU) diagnostic software system. Vediamo can test any ECU over K-Line and CAN, and includes all protocol settings from RTMD+, MBISO, KWFB, KW2000, to UDS. It is currently used by Xentry New Version and DAS, and is based on a Mercedes Benz senior engineer version developed and delivered for general customer service agents to use.
Vediamo comes with the following features:
Offline coding and programming
Simultaneous special client applications for distributed diagnostics
Diagnostics, coding, or flashing of multiple ECUs simultaneously
Our latest version, 5.01.01 is the best version so far and suitable for all technicians.
To install and use the software, you need a laptop with Windows 10 (64-bit), Core i5, RAM at least 4GB, and SSD 5GB.
With Vediamo, you can handle a variety of programming and coding tasks, including:
Unit for off-line programming
A key to off-set code
Cancel the programmed number of calculation method of urea
Adding fragrance systems, electric ear, and electric trunk
Modifying the gateway setup codes
Enabling AMG sports package
Resetting airbag computer to factory state
Increasing the brightness of the color instrument cluster
If you're looking for a comprehensive diagnostic and coding solution for your Mercedes-Benz, look no further than Vediamo. Order now and take advantage of the powerful features of our software.
If you have any pre-sale question or need help with your purchase, feel free to reach out to our team:
Email: [email protected]
Mobile (WhatsApp): +447441395648
We always love to hear from our customers.