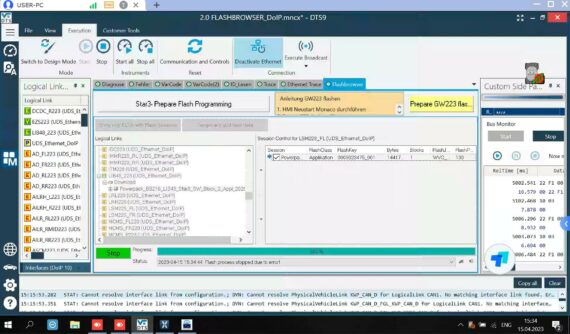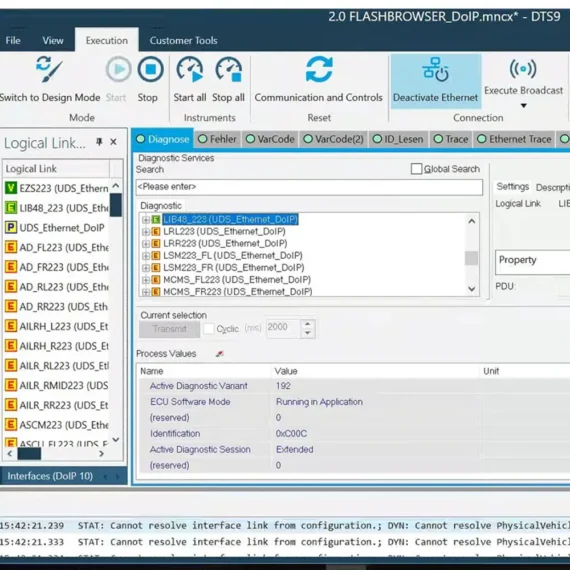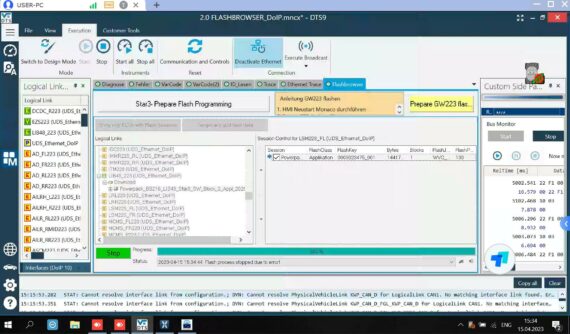 DTS Monaco: Vehicle Diagnostic & Engineering Software
16
people are viewing this right now
Frequently Bought Together

This item:

DTS Monaco: Vehicle Diagnostic & Engineering Software

Safe shopping & 30-day return guarantee

DTS Monaco: Vehicle Diagnostic & Engineering Software
Description
Unlock the power of the official software used by Daimler-Benz development engineers. DTS Monaco stands as the ultimate authority in Mercedes-Benz maintenance tests, providing you a comprehensive tool for vehicle diagnosis, engineering tests, and so much more. This software not only bridges the gap between basic diagnostics and advanced engineering but is also compatible with C4 (SDconnect) and Ecom hardware.
For cars, choose version 9.2
For trucks, choose version 8.16
Key Features:
Quick Test: Instantly test all vehicle ECUs.
Variant Coding: Easily add or remove VO functionalities.
ID Identification: Swiftly read and save all vehicle modules.
Offline Flash Programming: Update your software without internet interference.
DTC Diagnosis: Pinpoint module diagnostic trouble codes.
ECU Exchange: Seamlessly swap data between two identical ECUs.
Symbolic Trace: Efficiently record trace files.
Basic Programming: Dive into features like off-line programming, off-set code, traffic light adjustments, and more.
Additional Benefits: From adapting the AMG sports package in the W212 model to resetting the W166 airbag computer, DTS Monaco covers a vast spectrum of functionalities designed for utmost precision and efficiency.
If you have any pre-sale question or need help with your purchase, feel free to reach out to our team:
Email: [email protected]
Mobile (WhatsApp): +447441395648
We always love to hear from our customers.