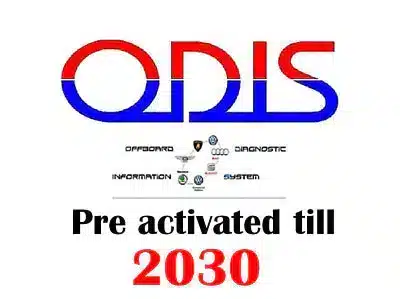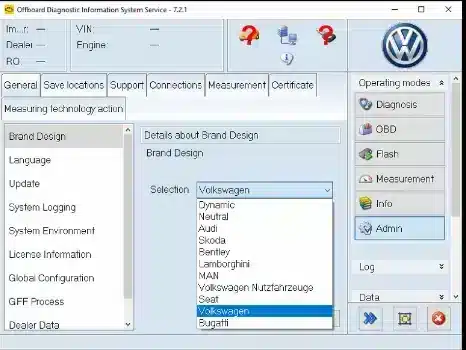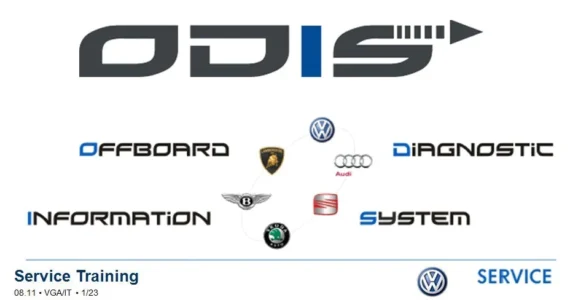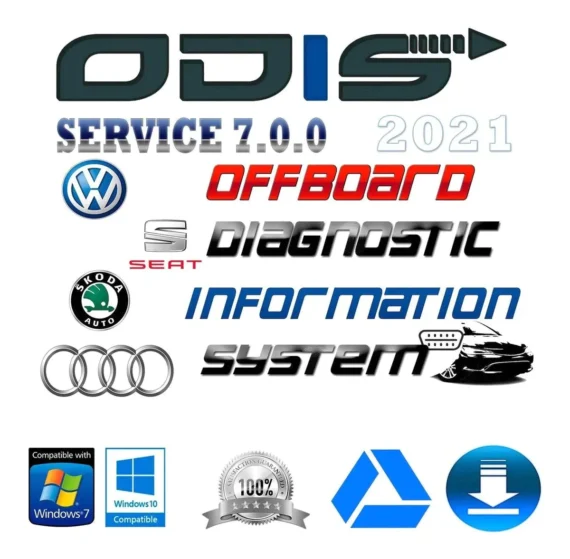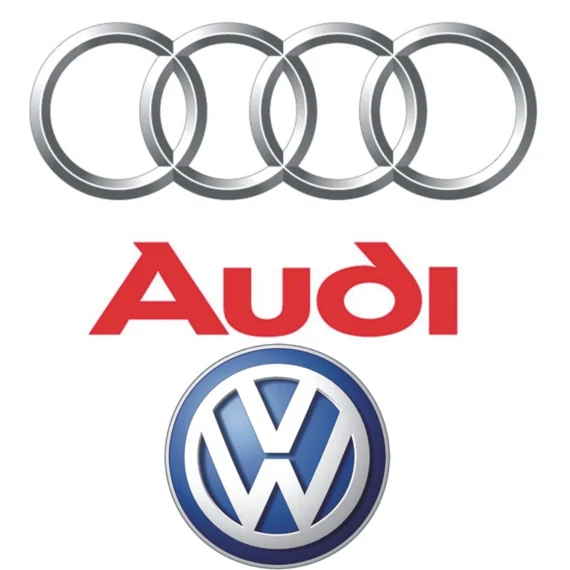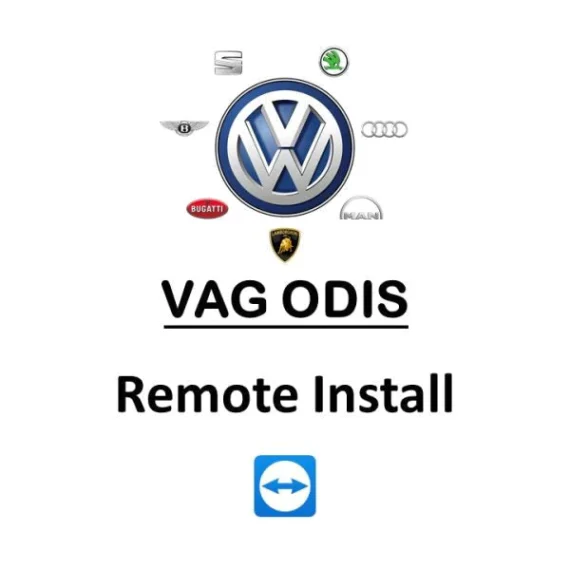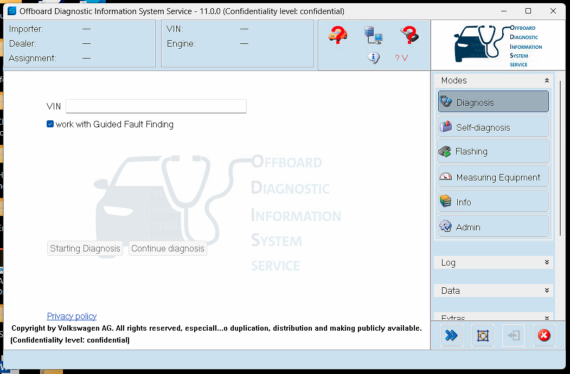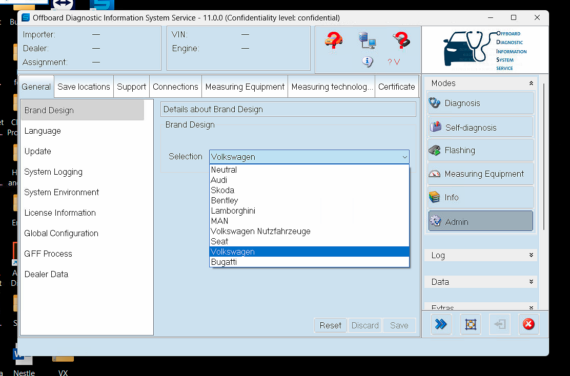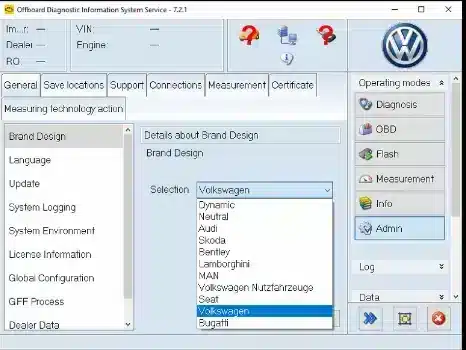 ODIS VW – Audi and Volkswagen Diagnostic Software
15
people are viewing this right now
Frequently Bought Together

This item:

ODIS VW - Audi and Volkswagen Diagnostic Software

Safe shopping & 30-day return guarantee

ODIS VW – Audi and Volkswagen Diagnostic Software
Description
What is ODIS?
ODIS (Offboard Diagnostic Information System) is a software used for diagnosing and repairing Volkswagen, Audi, Skoda, and Seat vehicles. It provides dealerships, repair shops, and independent technicians with access to diagnostic procedures, technical service bulletins, software updates, and other important information needed to service these brands. With ODIS, users can quickly and accurately diagnose vehicle faults and perform maintenance tasks.
This is installation service fee for both ODIS E and S diagnostic programs installed and activated remotely for you by Techroute66 professional engineers. 
ODIS is the Factory Diagnostic system that provides comprehensive coverage for all VW group vehicles sold in North America, including new electric vehicles with ADAS tech packages.
This Odis VW software listing includes both ODIS E (Engineer) and ODIS S (Service), this is the software used by many technicians around the world when repairing VAG Group vehicles. These softwares work perfectly with the new WiFi VCX SE that replaces both VAS5054 and VAS6154
ODIS E (Engineer) – Version 14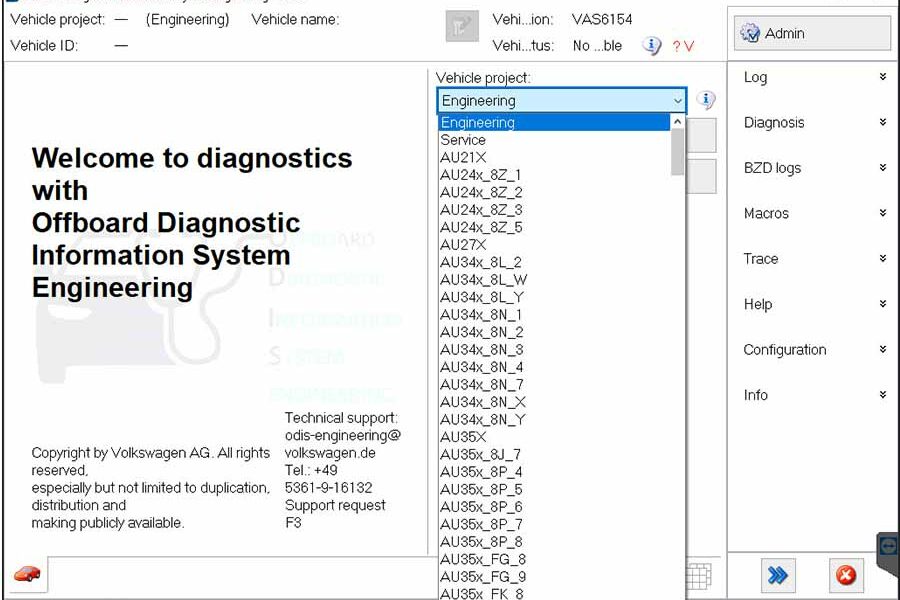 ODIS Engineer (Information Systems Engineering, Offline Software) is the setup for the vehicles of the VAG group. With compatibility with the standard diagnostic device SAE J2534, this software enables offline ECU diagnosis, encoding, and installation on Volkswagen, Volkswagen Nutzfahrzeuge, Audi, Skoda, Seat, MAN, Lamborghini, Bentley, and Bugatti.
Engineering software is used in technical diagnostics. It allows to define vehicle control units and read entries in memory. The software also supports vehicle repair using flash controllers and troubleshooting guides. Functions such as test device support, flash programmable controller and vehicle self-diagnosis will help to expand the range of applications.
Read Error.
Clear Error.
Basic Setup.
Flash ECU Offline Offline.
Code.
Field Measures.
Flashing ECU easily with ODIS Engineering
In this video, we showcase the power of ODIS Engineering diagnostic software and the convenience of the wireless VCX SE, the perfect VAS6154 replacement for dealer-level diagnostics.
ODIS S (SERVICE) – Version 11
ODIS Service is specialized diagnostic software for Audi, Volkswagen, Bentley, Skoda, Seat, MAN, Lamborghini, and Bugatti. With technical Odis Software, technicians can accurately diagnose the damage symptoms, program, and in-depth installation of the entire system on the vehicle.
This is the latest ODIS Service 11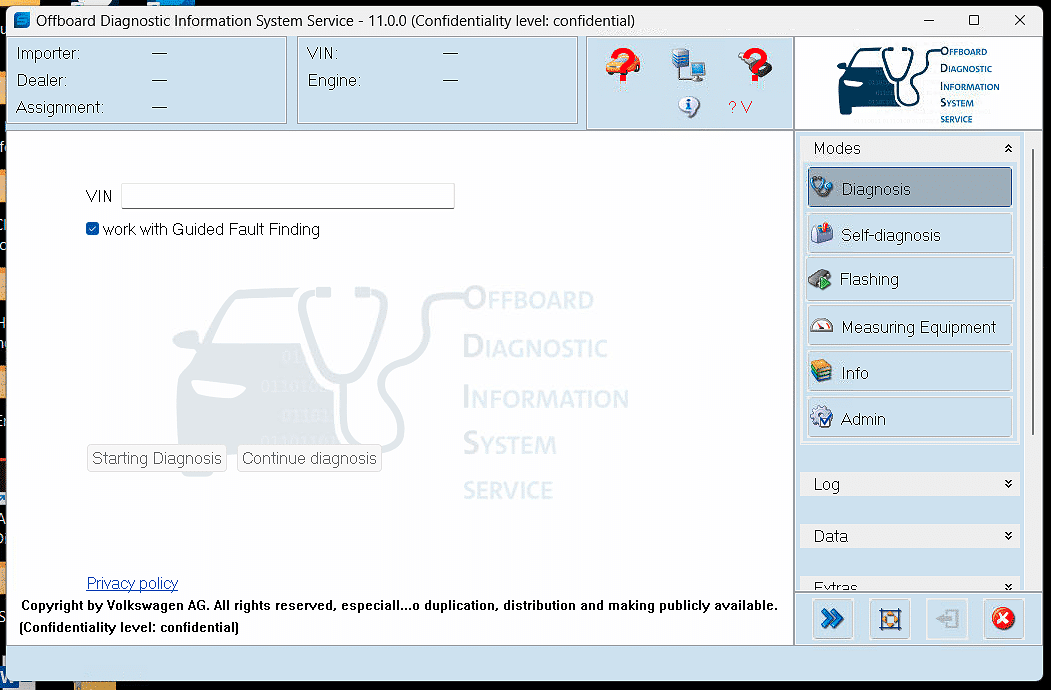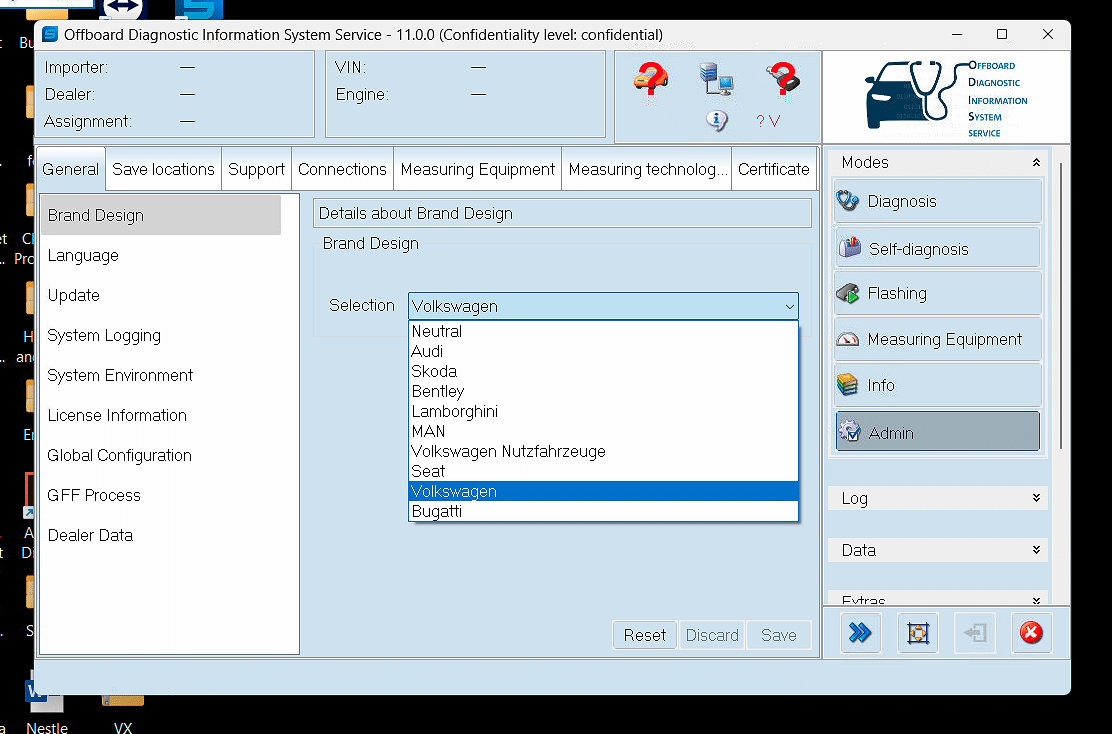 ODIS S / SERVICE has the following functions:
Automatically recognize the vehicle model
Read and clear errors
Displays current vehicle parameters
Activate, and check the operating mechanism of the electronics system
Set the basics: install the steering angle, sprain, reset the maintenance light, learn the throttle position…
Setting offline systems on the car.
Guide the repair procedure by error code step by step
Integrate lookup circuit diagram and location details on the software
There are many independent garages and technicians who specialise in the repair and diagnosis of VW Group brand vehicles VW, AUDI, SEAT, SKODA .
These very popular brands have wide range and complex diagnosis, repair and maintenance needs which can be best met by technicians and garage who are are using the ODIS VW Group Diagnostic Tool. Learn more about ODIS features
Frequently Asked Questions
What is ODIS software?
ODIS (Offboard Diagnostic Information System) is a diagnostic software used for VW, Audi, Seat, and Skoda vehicles. It allows technicians to diagnose and repair issues with the electronic systems of these vehicles.
How do I get VW ODIS?
Buy it from Techroute66 and the engineers will install it and activate it for you remotely
How much does VW ODIS cost?
The cost of VW ODIS varies depending on your location and the specific version you need. It is typically cost around $250 USD for 1-year license.
How do I set up ODIS?
Setting up ODIS can be a complicated process, as it requires specific hardware and software configurations. Typically, it is installed on a dedicated laptop or desktop computer with specific system requirements. Your local VW or Audi dealership or service center can assist with the setup process.
How does ODIS work?
ODIS works by connecting to the electronic control units (ECUs) of VW, Audi, Seat, and Skoda vehicles using a diagnostic interface. It can read fault codes, perform system tests, and make adjustments to the settings of various electronic systems in the vehicle.
What is ODIS online?
ODIS online is a cloud-based version of the ODIS software that allows authorized dealerships and service centers to access the software remotely, without the need for local installation. It provides technicians with a more flexible and scalable diagnostic solution, as it can be accessed from any computer with an internet connection.
If you have any pre-sale question or need help with your purchase, feel free to reach out to our team:
Email: [email protected]
Mobile (WhatsApp): +447441395648
We always love to hear from our customers.