How to program Ford Sync – Video Guide
May 20, 2023
2023-05-20 18:05
How to program Ford Sync – Video Guide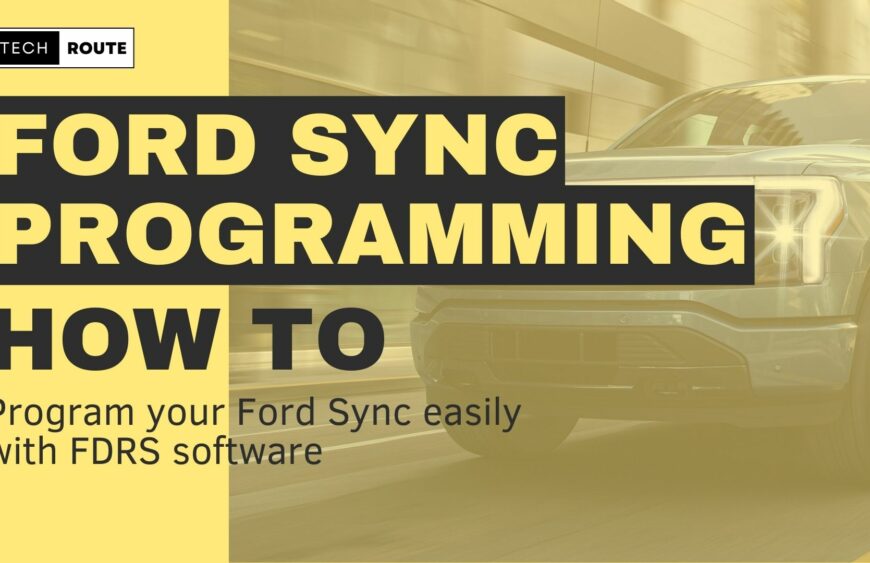 How to program Ford Sync – Video Guide
In this comprehensive tutorial video, we walk you through the process of programming your Ford Sync system using the powerful FDRS (Ford Diagnostic and Repair System) software. Whether you're a DIY enthusiast or a professional technician, this step-by-step guide will help you unlock the full potential of your Ford Sync system.
🔧 Discover the Power of FDRS: FDRS is the ultimate diagnostic and programming software designed specifically for Ford vehicles. With its advanced features and user-friendly interface, it enables you to perform a wide range of functions, including programming modules, configuring vehicle options, updating software, and much more.
💡 Step-by-Step Instructions: Follow along as our expert technician demonstrates the entire process of programming Ford Sync using FDRS. From connecting the hardware to navigating the software interface, we leave no stone unturned. You'll gain a clear understanding of each step, ensuring a successful programming experience.
✅ Why Choose FDRS:
Comprehensive: FDRS covers a wide range of Ford vehicles and provides access to all control modules for in-depth diagnostics and programming.
User-Friendly Interface: The intuitive interface of FDRS makes it easy for both professionals and DIY enthusiasts to navigate and use the software effectively.
Regular Updates: FDRS is regularly updated to include the latest vehicle models, software enhancements, and diagnostic capabilities.
Technical Support: Techroute66 is here to assist you every step of the way. If you encounter any issues or have questions, our knowledgeable support team is just a call or email away.
🔗 [Link to FDRS Software Product Page on Techroute66.com]
Don't forget to subscribe to our channel and hit the notification bell to stay updated with the latest automotive tutorials, tips, and product reviews.