Vediamo Mercedes – Diagnostic & Programming Software for Workshops
January 31, 2023
2023-05-13 12:04
Vediamo Mercedes – Diagnostic & Programming Software for Workshops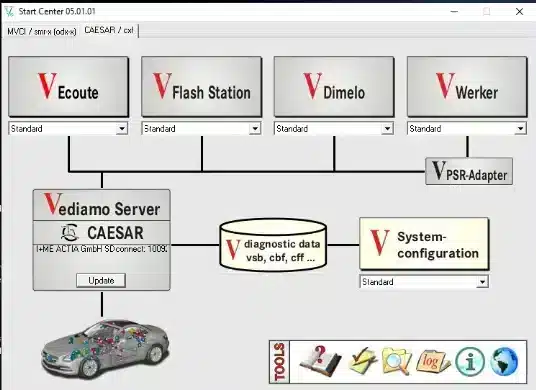 Vediamo Mercedes – Diagnostic & Programming Software for Workshops
Introduction
Are you tired of struggling with complex programming and coding tasks for your Mercedes-Benz vehicles? Do you need a powerful diagnostic software system for your workshop to make the job easier? Look no further, because Vediamo is here.
What is Vediamo?
Vediamo is a specialized diagnostic software system that was designed specifically for Mercedes-Benz engineers and technicians. This powerful tool provides offline programming and coding capabilities, making it easier for you to troubleshoot and resolve issues.
Key Features of Vediamo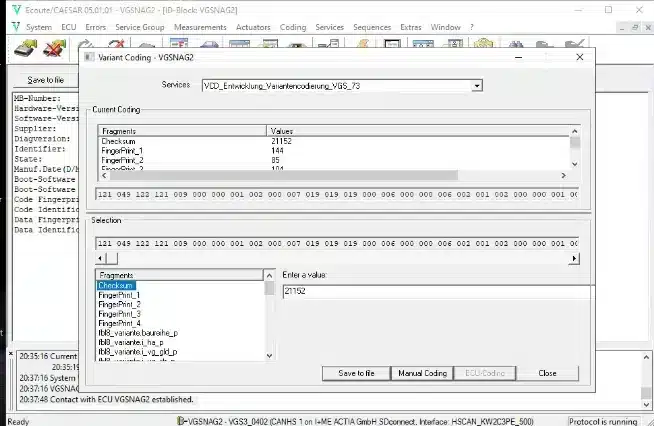 Vediamo has a range of features that make it the ideal choice for Mercedes-Benz workshops. For starters, it is integrated into the CAESAR/DIOGENES process chain, which means that it can test any ECU over K-Line and CAN. Vediamo also includes all protocol settings, such as RTMD+, MBISO, KWFB, KW2000, and UDS. Unlike Xentry software, Vediamo requires advanced technical skills and need to be used with caution.
Vediamo Installation and Activation Services
At our company, we understand the importance of having the right tools for the job. That's why we offer a range of Vediamo installation and activation services. Whether you're a new user or an experienced professional, our team of experts is here to help you get up and running quickly and efficiently. Our online installation services are top-notch, and we provide 24/7 support to all our customers, so you can always reach out to us for help whenever you need it.
Why Choose Vediamo for Your Mercedes-Benz Workshop?
There are many reasons why Vediamo is the ideal choice for your Mercedes-Benz workshop. With its comprehensive diagnostic tools and advanced features for offline programming and coding, Vediamo makes it easier to troubleshoot and resolve issues with your vehicles. And, with our exceptional customer support, available 24/7, you can always get the help you need when you need it.
Conclusion
In conclusion, if you're looking for a powerful, reliable, and easy-to-use diagnostic software system for your Mercedes-Benz workshop, Vediamo is the answer. With its advanced features, comprehensive diagnostic tools, and exceptional support, Vediamo is the ultimate solution for all your diagnostic and programming needs.
Visit our website today to learn more about Vediamo and how it can help you achieve more with your Mercedes-Benz vehicles. Whether you're looking to buy or install the software, our team of experts is h