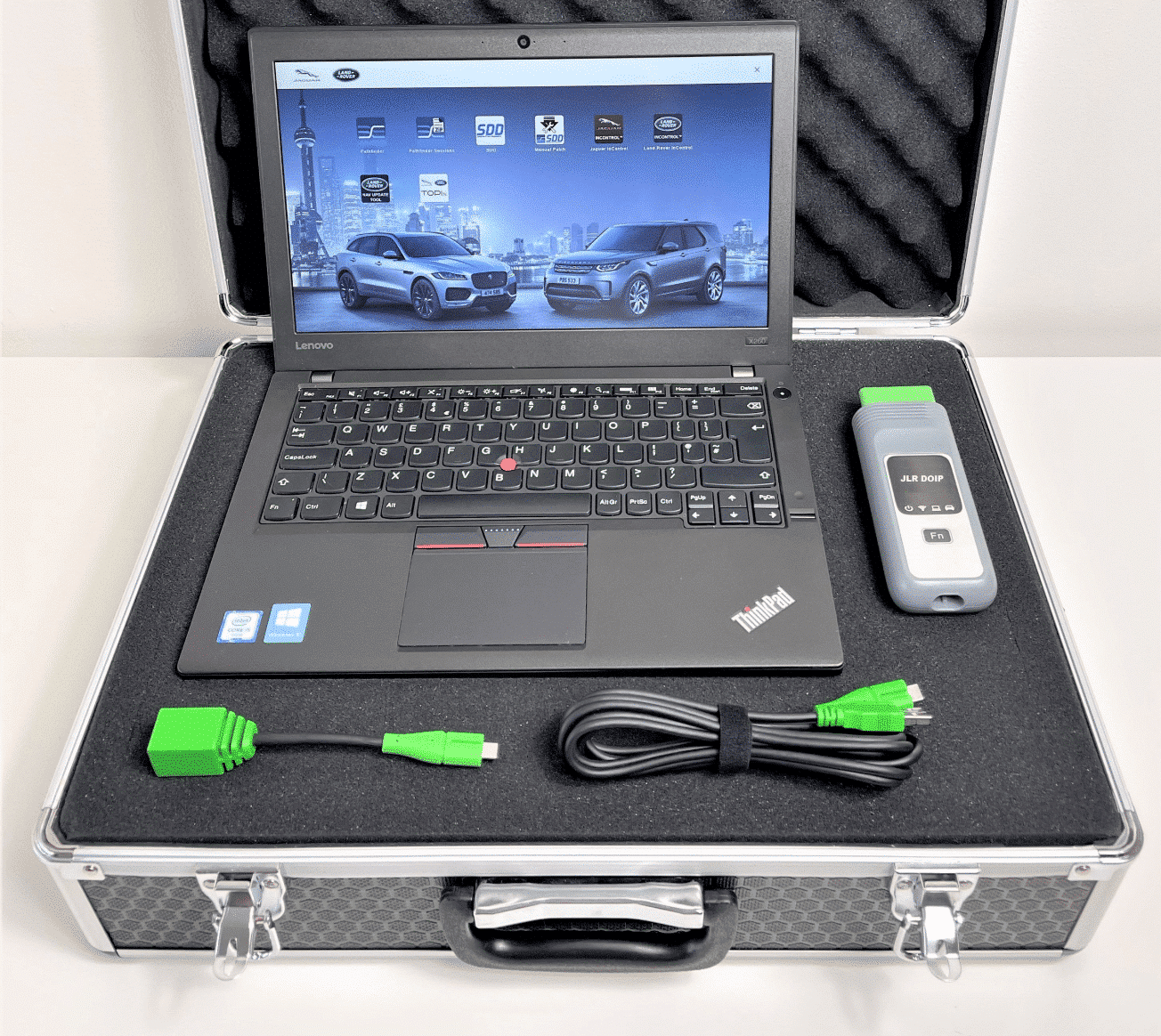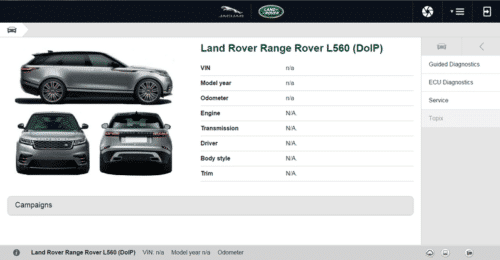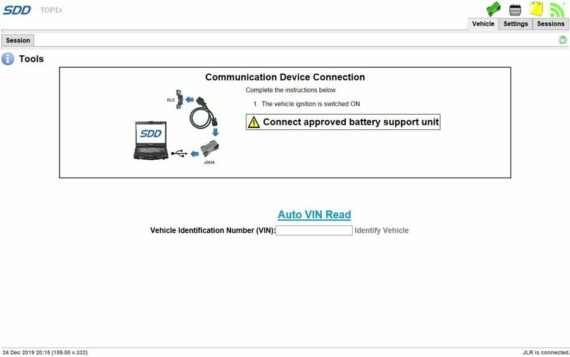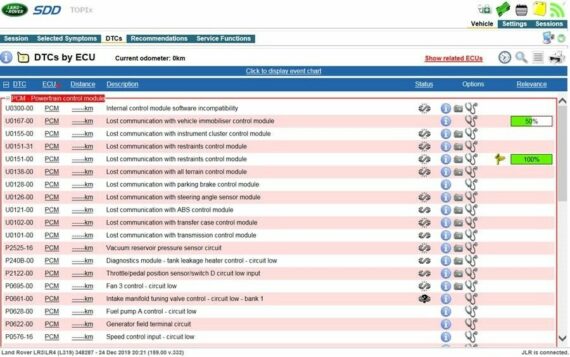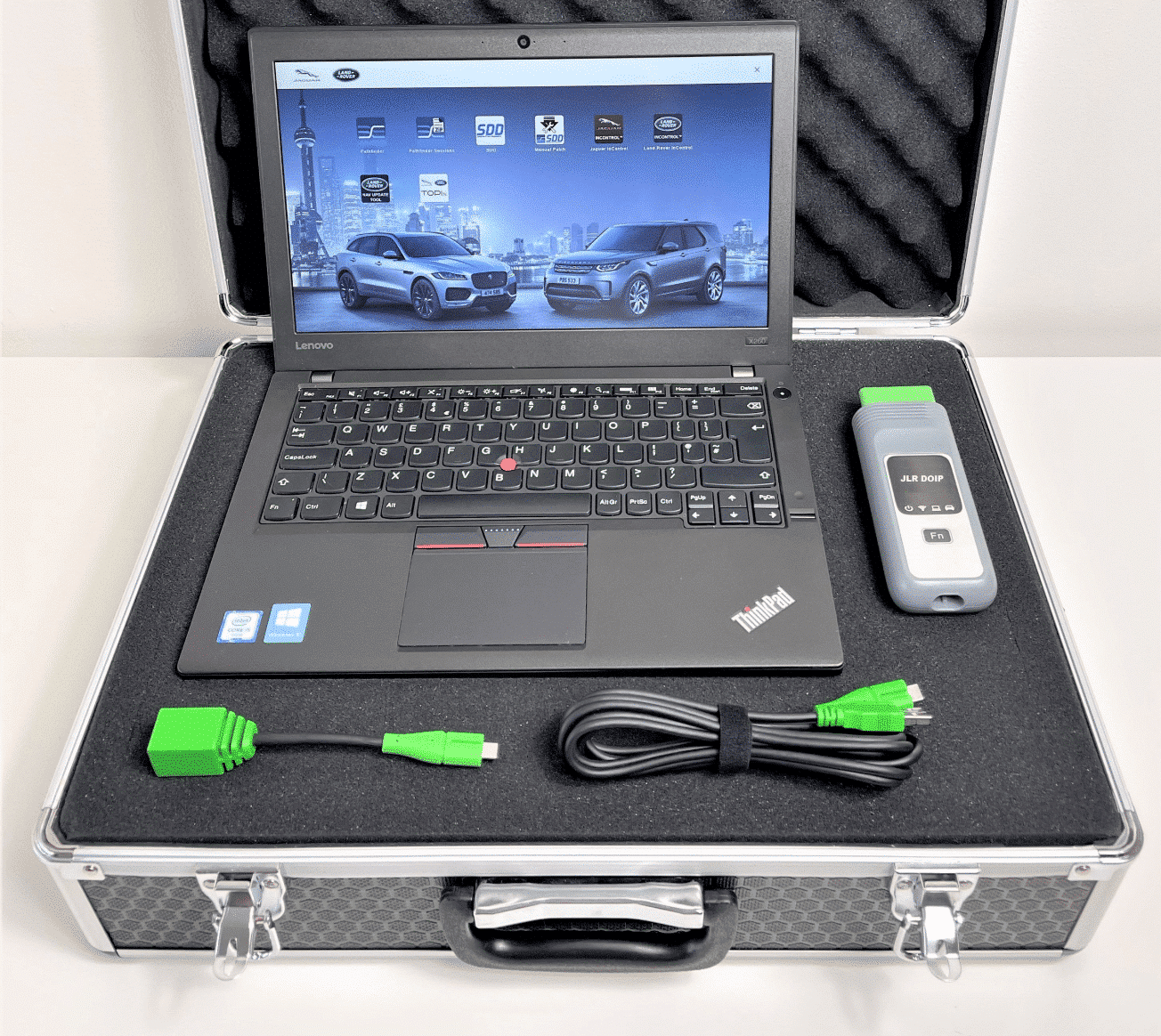 Jaguar Land Rover Diagnostic Full Kit – Light 2023
12
people are viewing this right now

Shop with confidence! Secure checkout & 30-day money-back guarantee.
Description
JLR Kit 2023 for Jaguar Land Rover professionals and repair shops. These are dealer level software fully activated with offline username and password.
Features: 
Latest Professional Dealer level setup latest available

JLR SDD

and Pathfinder complete/dedicated unit with JLR DOIP interface.
+ Grade A FAST Lenovo ThinkPad X250 Laptop with Intel i5, 4Gb RAM and SSD, unlike others – best in class!
This is the latest, online activated, production tested/working versions with latest calibration files (100+ GB) already downloaded/updated.
It also comes with SDD Seed Calculator App included.
JLR SDD is latest 2023 v164 version and can be updated to future versions.
Pathfinder is version 1569 (April 2022) which is the latest available OFFLINE version. All flash/calibration files predownloaded.
Wi-Fi internet connection safe and recommended!
JLR SDD support Land Rover Jaguar Vehicle Lines from 2005 to 2017, following vehicles:
Discovery Sport
Jaguar F Type
Jaguar F-Pace
Jaguar New XF
Jaguar XE
Jaguar XF
Jaguar XJ
Jaguar XK
Land Rover Defender
Land Rover Discovery 3/LR3
Land Rover Discovery 4/LR4
Land Rover Freelander 2/LR2
New Range Rover
New Range Rover Sport
Range Rover
Range Rover Evoque
Range Rover Evoque China
Range Rover Evoque convertible
Range Rover Sport
Support X100, X150, X152, X202, X250, X260, X350, X351, X400, X760, X761 / L316, L319, L320, L322, L359, L405, L494, L550, L538, LS38UV
Pathfinder fully supported vehicles (2017-2022):
Land Rover
Range Rover – L405 (17MY onwards)
Range Rover Sport – L494 (17MY onwards)
Discovery – L462 (17MY onwards)
Range Rover Velar – L560 (19MY onwards)
Range Rover Evoque – L538 (18MY onwards)
Discovery Sport – L550 (18MY onwards)
Jaguar
F-TYPE – X152 (18MY onwards)
F-PACE – X761 (18MY onwards)
XE – X760 (18MY onwards)
XF – X260 (18MY onwards)
E-PACE – X540 (18MY onwards)
Grade A – Lenovo ThinkPad X250, perfect durability for a harsh garage/workshop environment – Best in class!
Lenovo laptop Specs:
Intel i5 2.3Ghz
256GB SSD
4GB RAM
Windows 10 Pro
New Battery
New CMOS Battery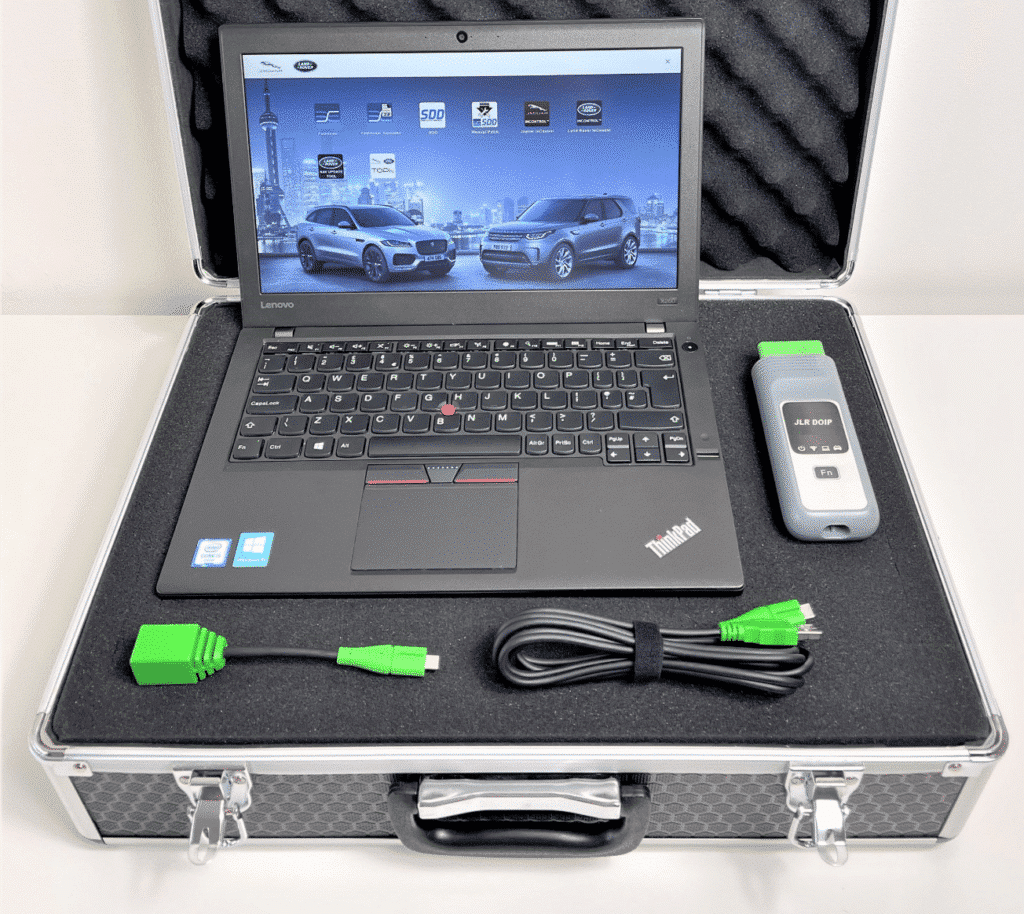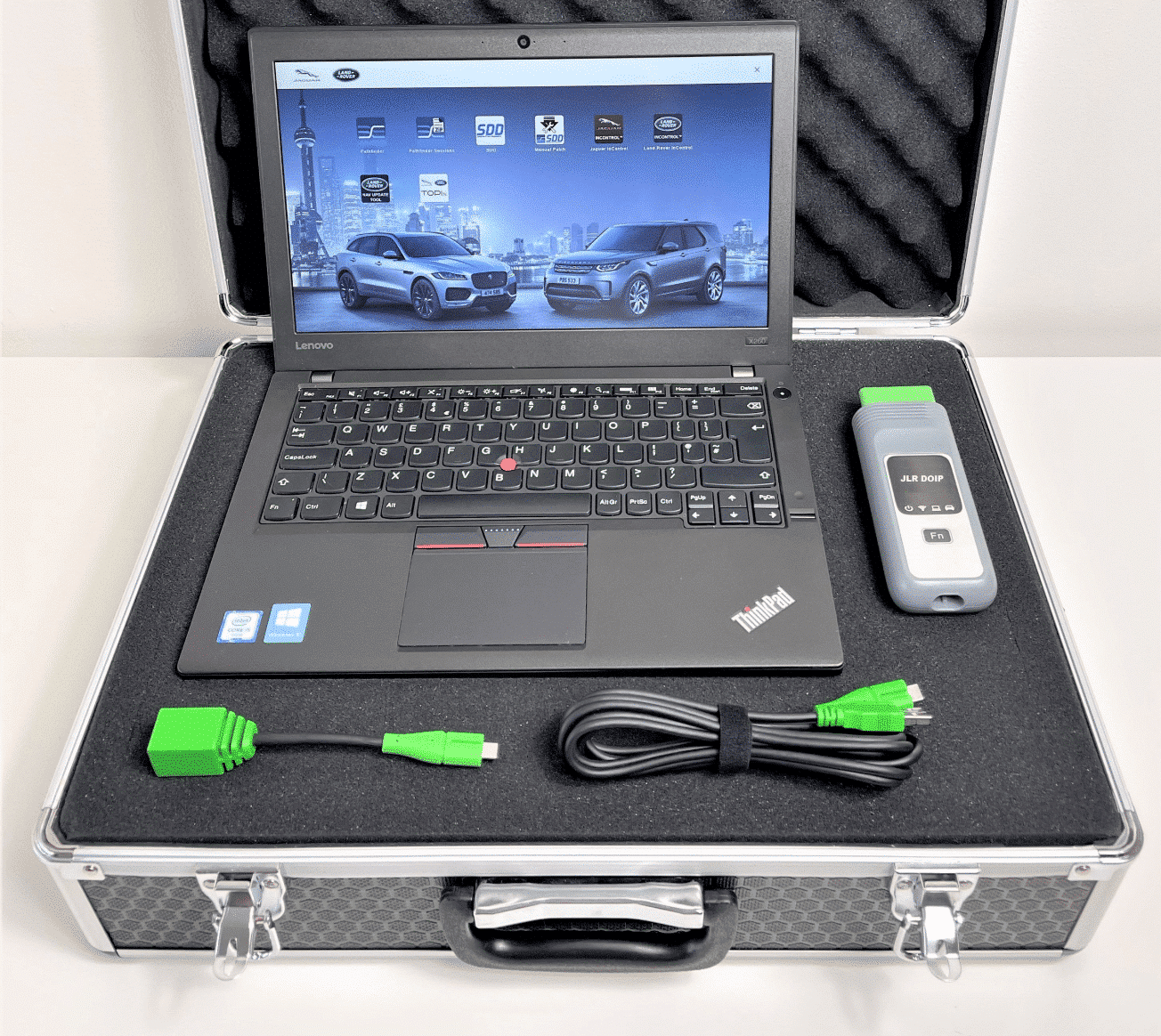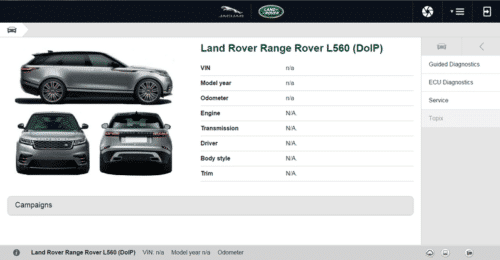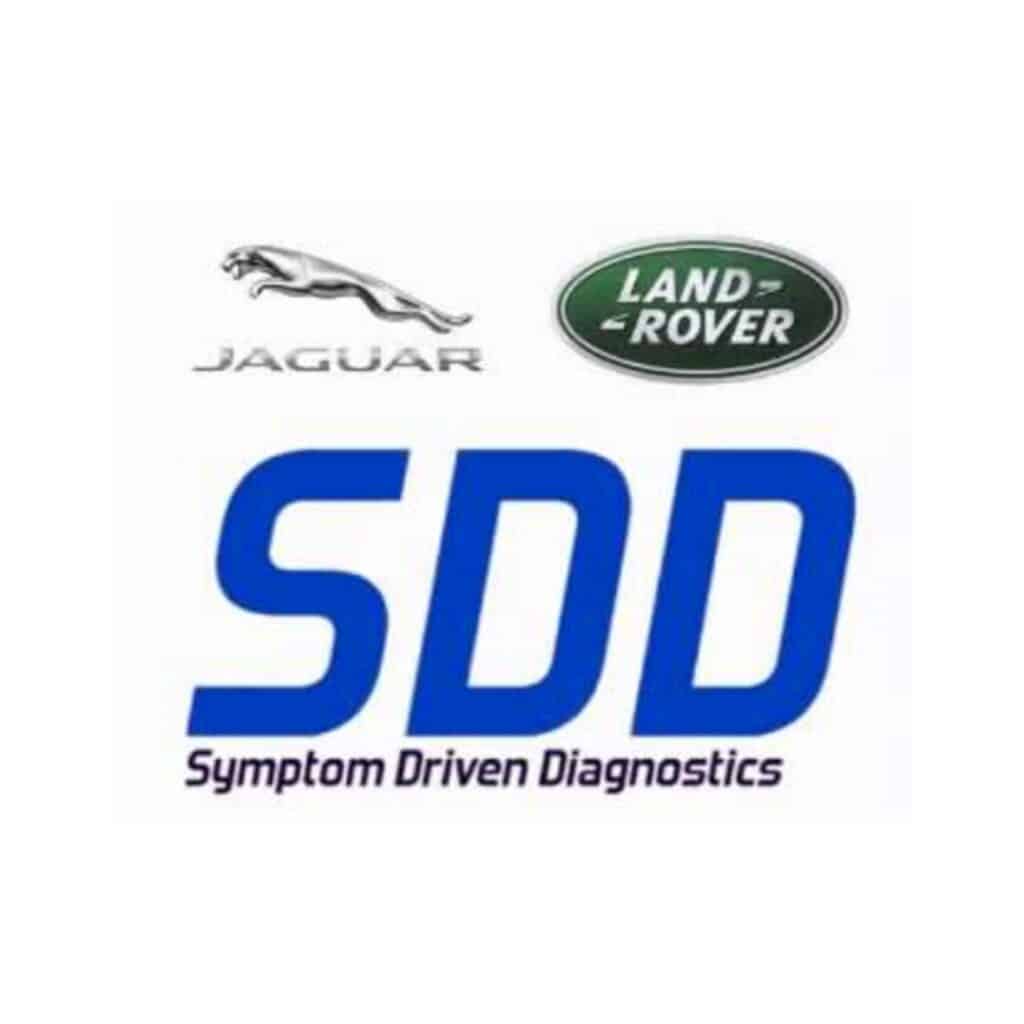 If you have any pre-sale question or need help with your purchase, feel free to reach out to our team:
Email: [email protected]
Mobile (WhatsApp): +447441395648
We always love to hear from our customers.