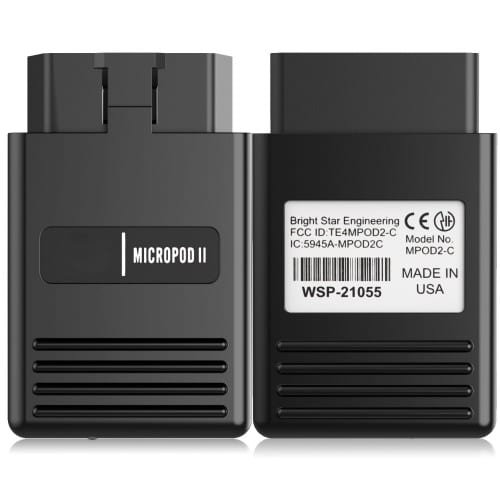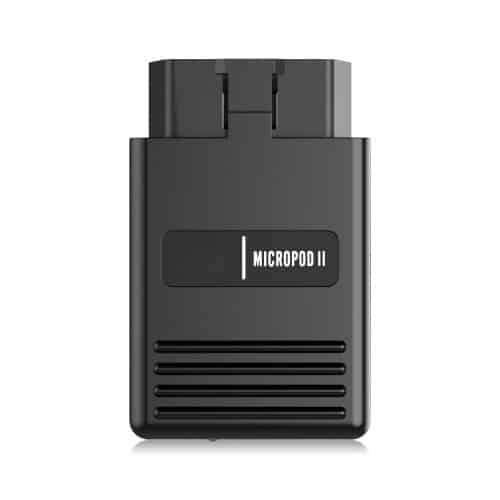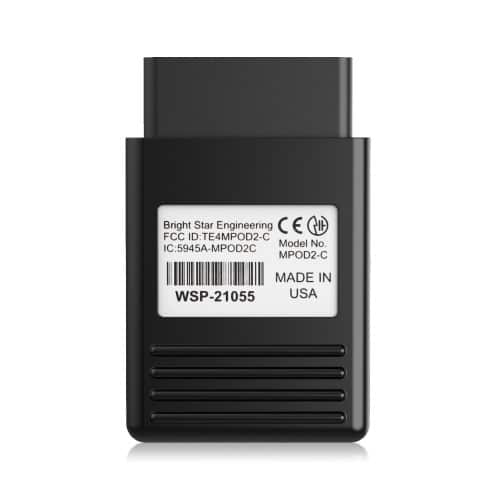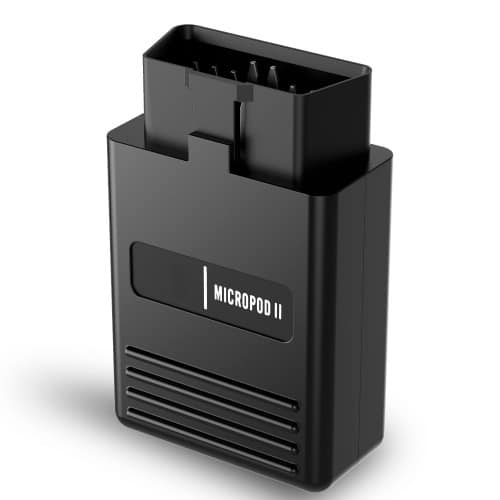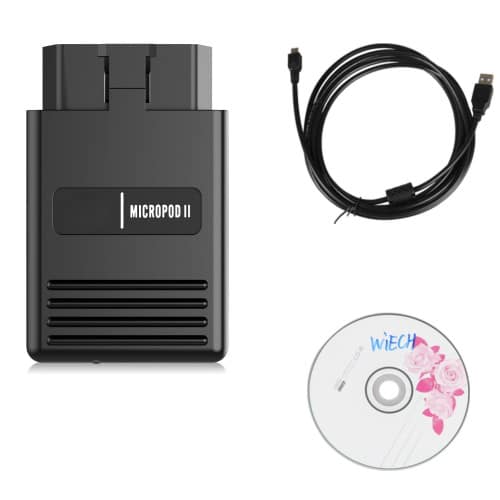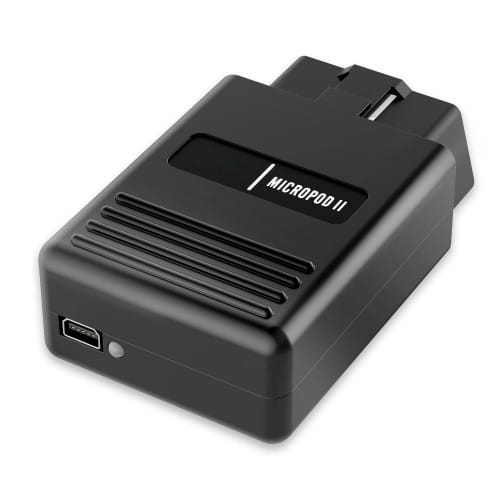 WiTech Micro Pod 2 – Chrysler Diagnostic Tool
16
people are viewing this right now
Out of stock

Safe shopping & 30-day return guarantee

WiTech Micro Pod 2 – Chrysler Diagnostic Tool
Description
WiTech Micro Pod 2 Overview
The wiTECH Micro Pod 2 is a recently launched diagnostic tool that replaces its predecessors, the wiTECH VCI POD and Chrysler Star-Mobile. It offers similar functions to these devices but with additional support for protocols such as CAN 3 and LAN DoIP.
This original secure Micro pod II is manufactured in the USA by Bright Star Engineering.  it is the only factory interface that works with wiTECH 2.0 FCA subscription for Chrysler, Dodge, Jeep, Fiat, and Alfa Romeo.
For Diagnostic it needs wiTECH 2 Subscription and new model cars need TechAuthority Subscription. For ECU reprogramming you can use TechAuthority subscription
wiTech Micro Pod II Diagnostic and Programming System for Chrysler, Dodge, Jeep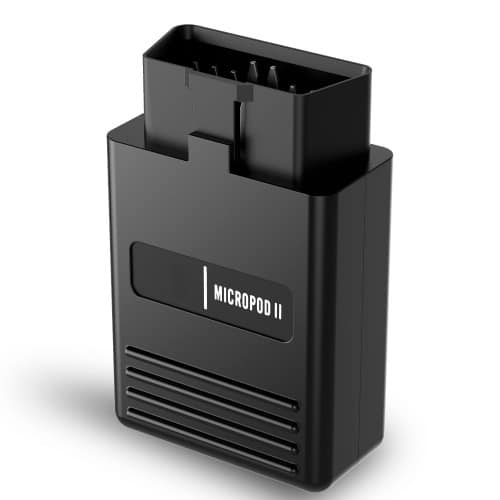 Discover the power of the wiTECH Micropod II, the newest dealer level diagnostic tool for Chrysler, Dodge, and Jeep vehicles. Made in the USA by Bright Star Engineering, this original secure device supports more protocols than its predecessors, including CAN 3 and LAN DoIP. Learn how to set up your MicroPod 2.0
Supports online programming with TechAuthority account.

Supports diagnosis and programming, with Multi-language, provides 100% CAN coverage for Chrysler, Dodge, Jeep
wiTECH Micro Pod 2 Diagnostic Tool Highlights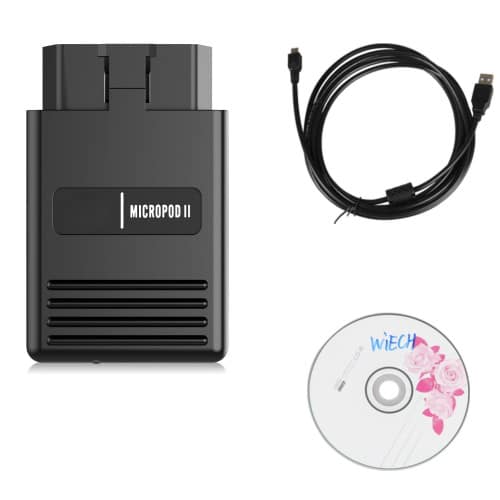 Latest Software: V17.04.27

Best firmware version that fix problems

Multi-Languages supported: English, French, Spanish, German, Italian, Russian, Japanese, Korean and Chinese

PC-Based: Requires PC connection

Tested by lots of clients that an online subscription to TechAuthority can work with this MicroPod II.

Operating System: Windows 7

If need to diagnose Fiat Lancia and Alfa vehicles, you will need wiTech Plus software HDD Hard Disk.
What's in the box
1pc x MicroPOD II Chrysler Diagnostic Tool interface

1pc x USB cable

1pc x CD (for Chrysler only)
Learn how to setup your microPOD device for wiTech 2.0 in this step by step guide. 
FAQs
Does wiTECH 2.0 replace the older version? No, both versions are essential tools, but wiTECH 1.0 is needed for legacy vehicles' bus support. Starting in July of 2017, vehicles that are fully functional in wiTECH 2.0 will no longer be available in wiTECH 1.0.
Can I use both versions after upgrading to wiTECH 2.0? Yes, you can. Each version has dedicated microPods for its use.
Will my current network equipment work with wiTECH 2.0? Yes, the wiTECH Diagnostic Extender program has equipped your dealership with the necessary network hardware to operate wiTECH 2.0.
Why should I use wiTECH 2.0? wiTECH 2.0 is the new standard for vehicle diagnostics and has significant speed advantages. Upcoming vehicles require it due to changes in vehicle electronics.
Do I need to buy microPods for wiTECH 2.0? Yes, we recommend buying microPods for your technicians, as they are the lowest cost OEM vehicle communications interface device available. A dealership can recover its purchase price almost immediately through additional service sales.
Will wiTECH 1.0 still work after its retirement? wiTECH 1.0 is required to diagnose legacy vehicles' bus and will remain operable for these vehicles.
Does WCP microPod work with DRB III Emulator? Please note that WCP microPod does not support some legacy protocols, so we recommend purchasing recent versions of the device for full vehicle support.
Can I use VCI Pod with wiTECH 2.0? No, microPod has superseded the VCI Pod and has become the new standard for vehicle diagnostics.
Can I use my VCI devices in wiTECH 2.0 using a USB connection? No, wiTECH 2.0 is a network-connected model where the VCI device communicates directly to back-end cloud servers. It is critical that the service shop has reliable network connectivity to permit vehicle diagnostics.
Can I use wiTECH 2.0 if I have an unreliable or no internet connection? wiTECH 2.0 is an online-only model, so you will need to use a hotspot or other cellular technology to allow connection. For business use, wireless devices that provide backup cellular capability (e.g., Cradlepoint devices) prove to be effective.
Can I perform road tests with wiTECH 2.0? Yes, but you will need to connect your microPod device and tablet to a mobile hotspot or cellular modem, and an internet connection is not required when the VCI device is in flight recorder mode.
What hotspot does wiTECH 2.0 support? We have used a variety of devices ranging from smartphones, cellular modems like Mi-Fi, and USB cellular dongles.
Why didn't wiTECH 2.0 fix my networking issues? Almost all networking problems, outside of hardware device failures, are the result of Wi-Fi or wired infrastructure issues in the dealership. We recommend installing sufficient access points for full Wi-Fi coverage. We support over 10,000 dealerships worldwide using TCP/IP networking protocols. Networking requires appropriate technical talent.
If you have any pre-sale question or need help with your purchase, feel free to reach out to our team:
Email: [email protected]
Mobile (WhatsApp): +447441395648
We always love to hear from our customers.