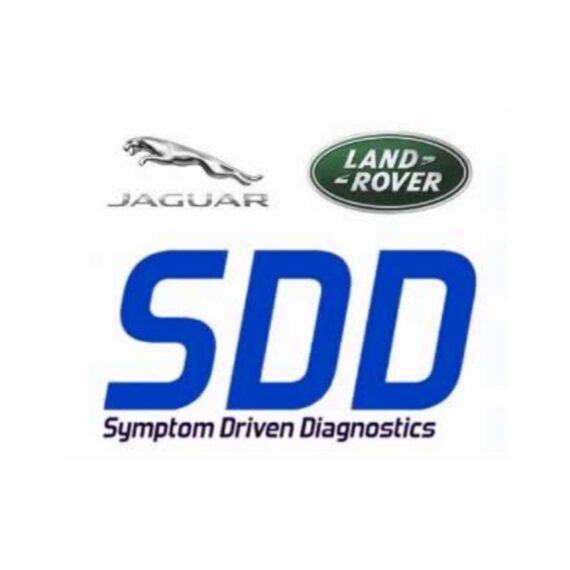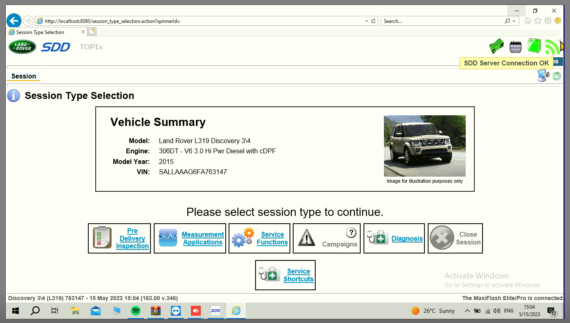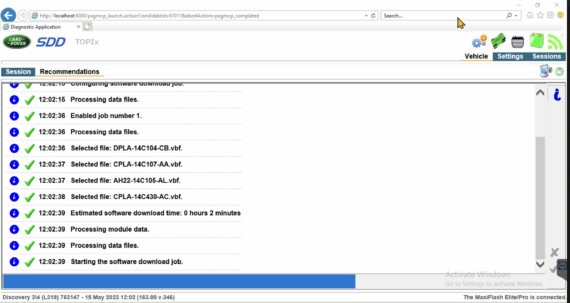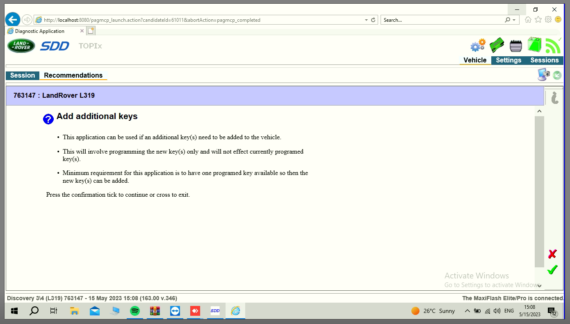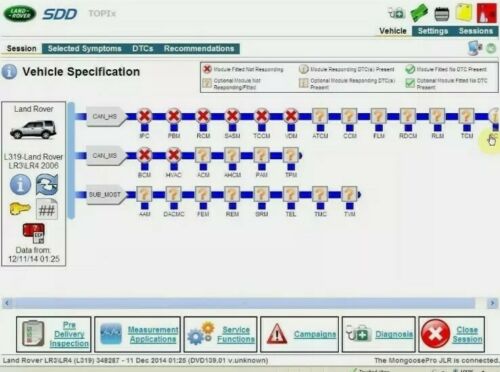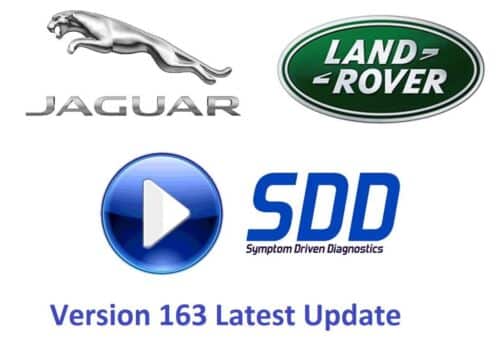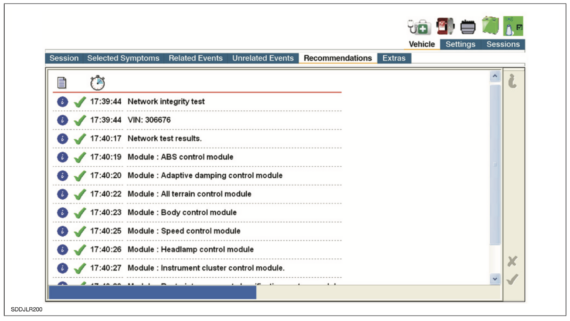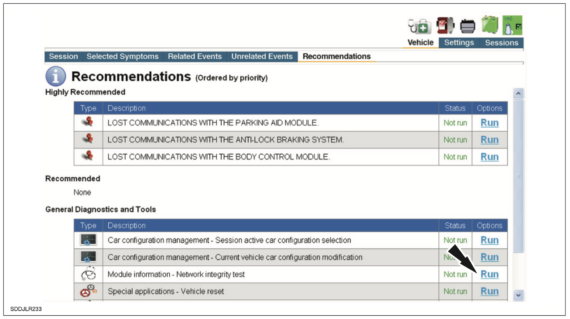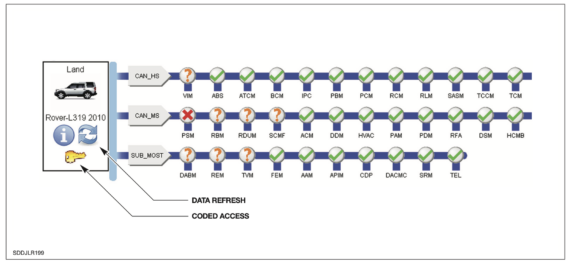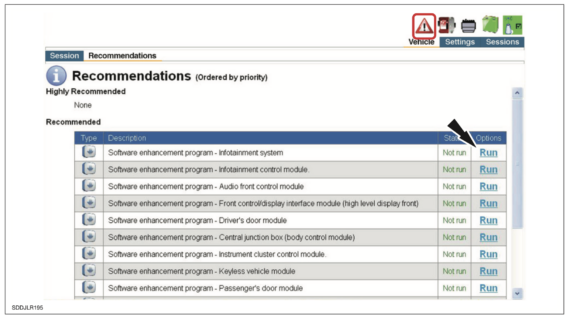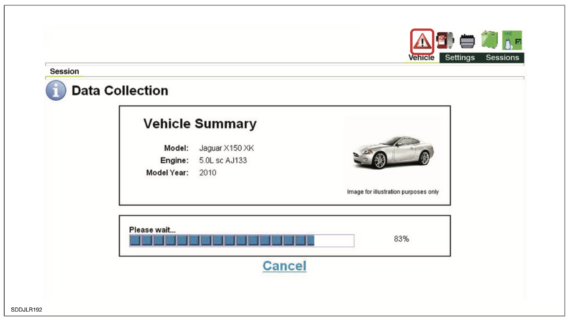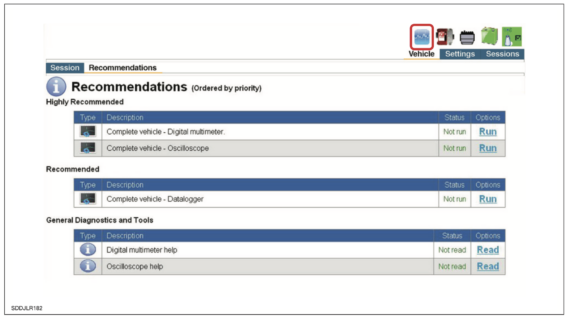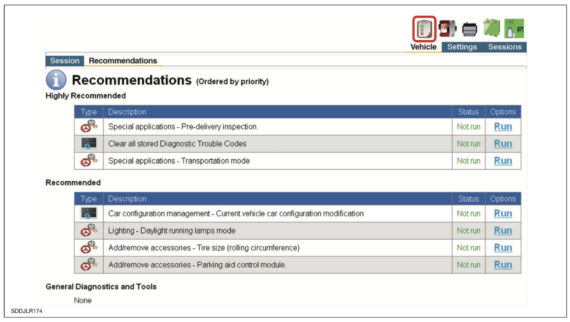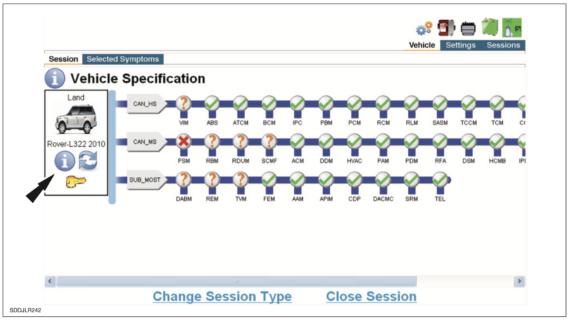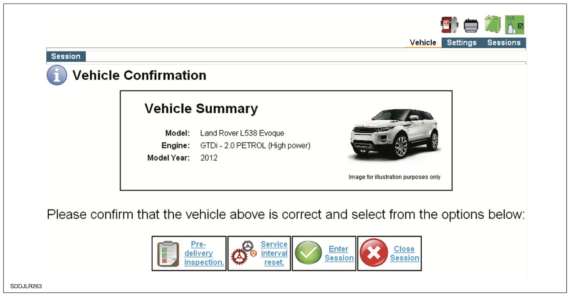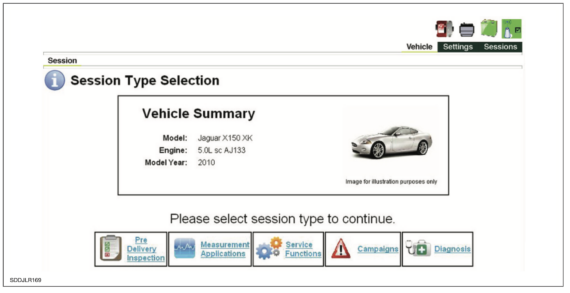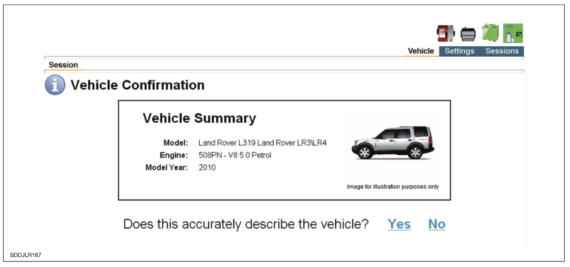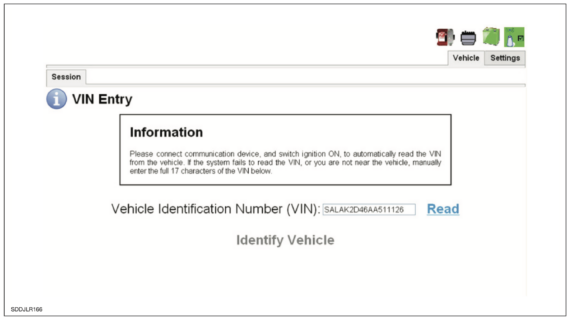 JLR SDD: Jaguar Land Rover Diagnostic Software – Latest Version
12
people are viewing this right now
Frequently Bought Together

This item:

JLR SDD: Jaguar Land Rover Diagnostic Software - Latest Version

Safe shopping & 30-day return guarantee

JLR SDD: Jaguar Land Rover Diagnostic Software – Latest Version
Description
What is JLR SDD?
JLR SDD, or as known as Jaguar Land Rover Symptom Driven Diagnostic software, is a specialized tool used for diagnosing and troubleshooting issues in Jaguar and Land Rover vehicles. It is designed to assist mechanics and technicians in quickly identifying and resolving problems with these luxury automotive brands. With its intuitive interface and powerful diagnostic capabilities, JLR SDD enables efficient and accurate analysis of vehicle systems. It works for Jaguar Land Rover MY2005-MY2016.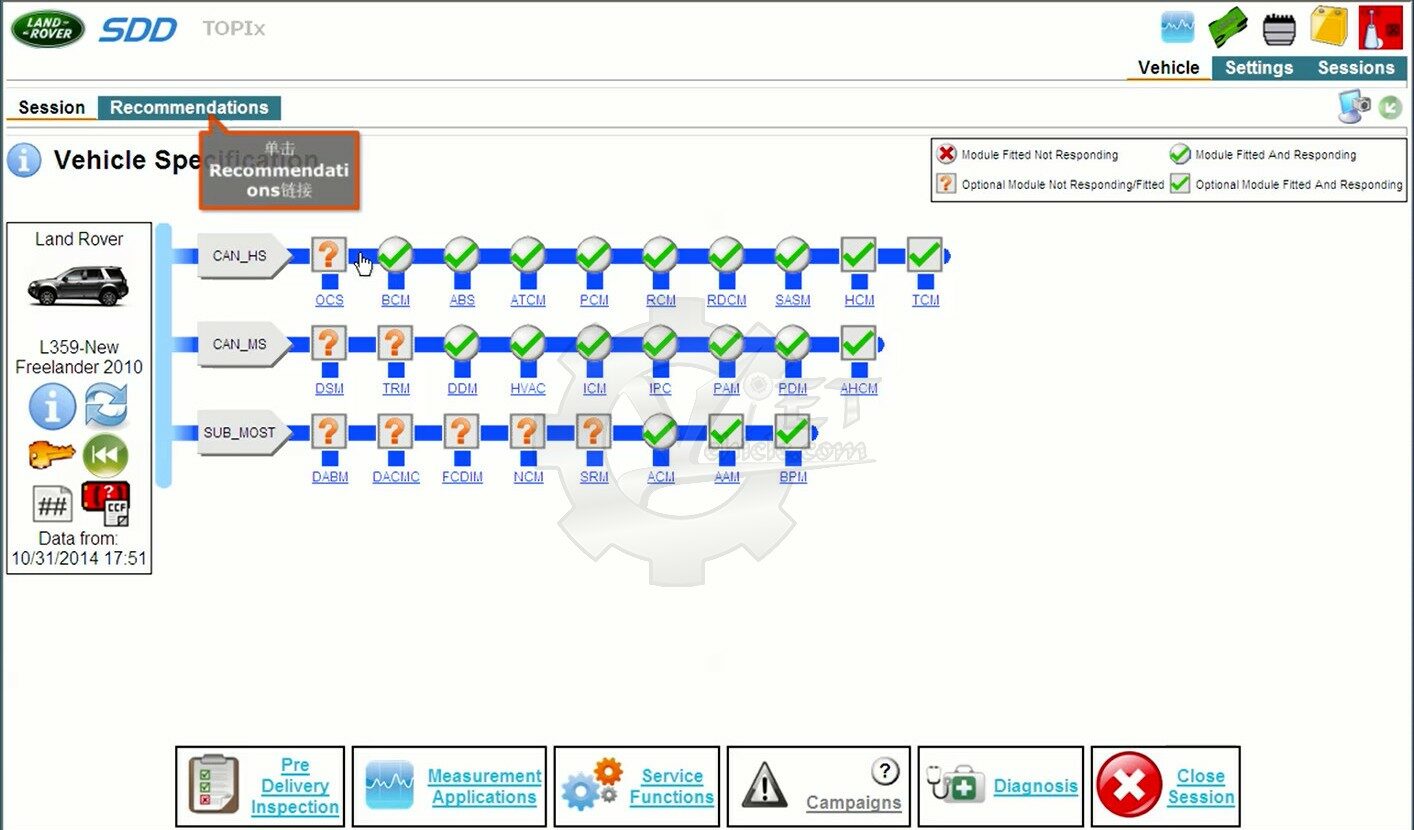 The SDD software connects to the vehicle's electronic control modules, allowing it to retrieve and interpret data from various sensors and components. It provides real-time access to critical information such as fault codes, live data streams, and system status. This comprehensive insight helps pinpoint the root cause of malfunctions, ranging from engine and transmission issues to electrical and electronic faults.
What you get:
You get remote installation + full activation by professional JLR engineers.
Installed within 24 hours guaranteed!
A copy of installation files
Free eBook user guide
1-Year software update and online support (Email and live chat)
JLR SDD software features
Jaguar Land Rover (JLR) SDD software supports vehicles manufactured before 2016. For vehicles manufactured from 2017 onwards, JLR Pathfinder software is used, and the vehicle is connected using a JLR DoIP VCI device. The main functions of the JLR SDD diagnostics software include:
Reading and analyzing fault codes for repair

Monitoring vehicle activity data

Recording current ECM and TCM data on the vehicle

Reading and resetting the airbag fault light

Adjusting the height of the vehicle and folding the mirrors

Resetting the lights and activating the ABS pump

Main programming

Throttle adjustment

Programming of the engine electronic control system

Reading data and other special functions

Program faulty keys
Add additional new keys.
Online SDD Server connection – No limit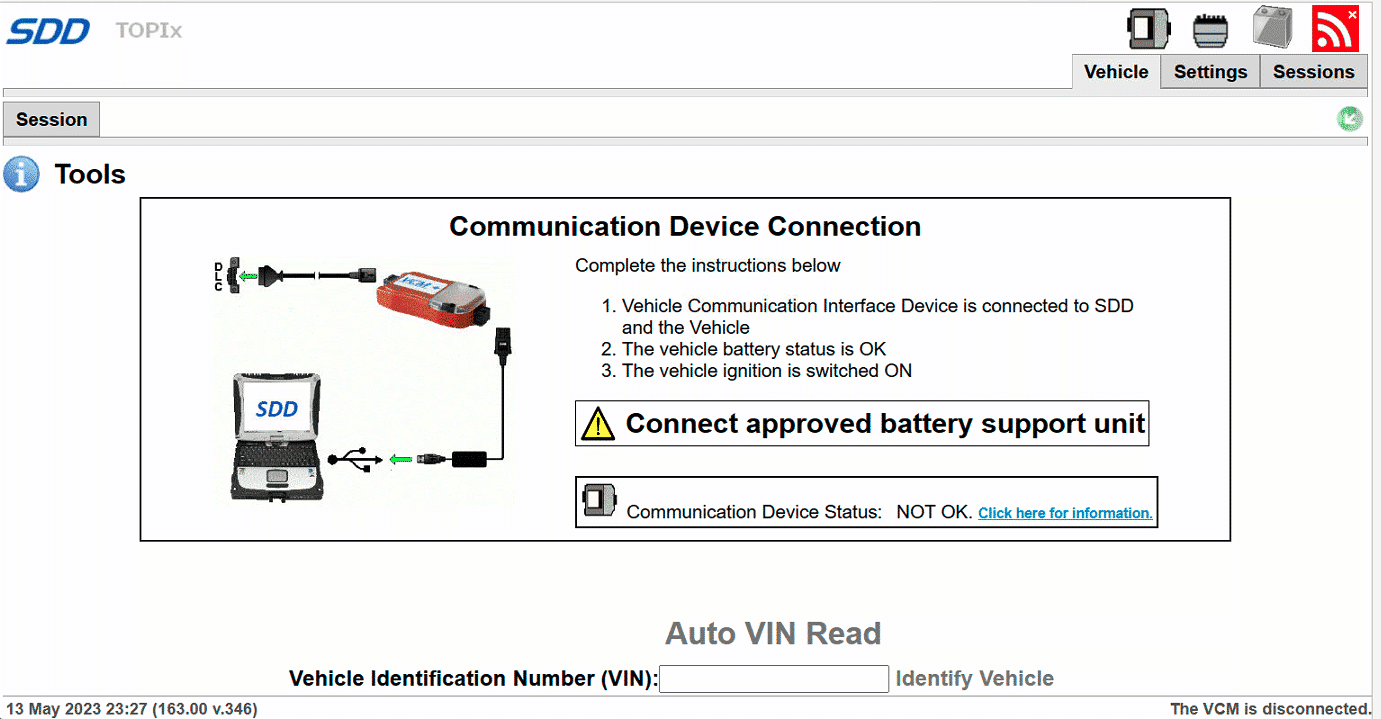 Keys Programming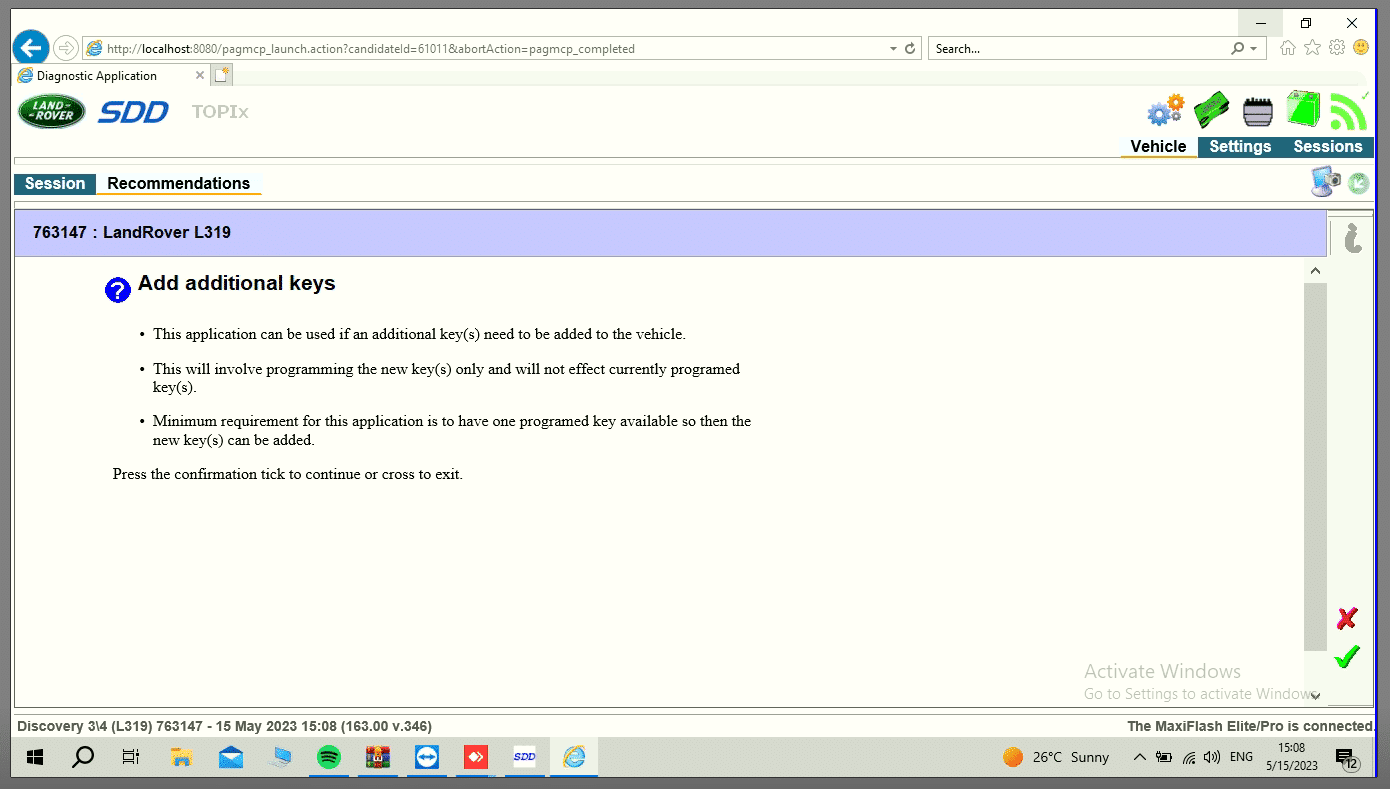 Program faulty or lost keys
Add additional keys
Diagnose and program all modules related to keys
Online SDD Server Activated
To download missing files and vehicle updates. Our SDD latest version comes with activated network features without any time limit (Never ends).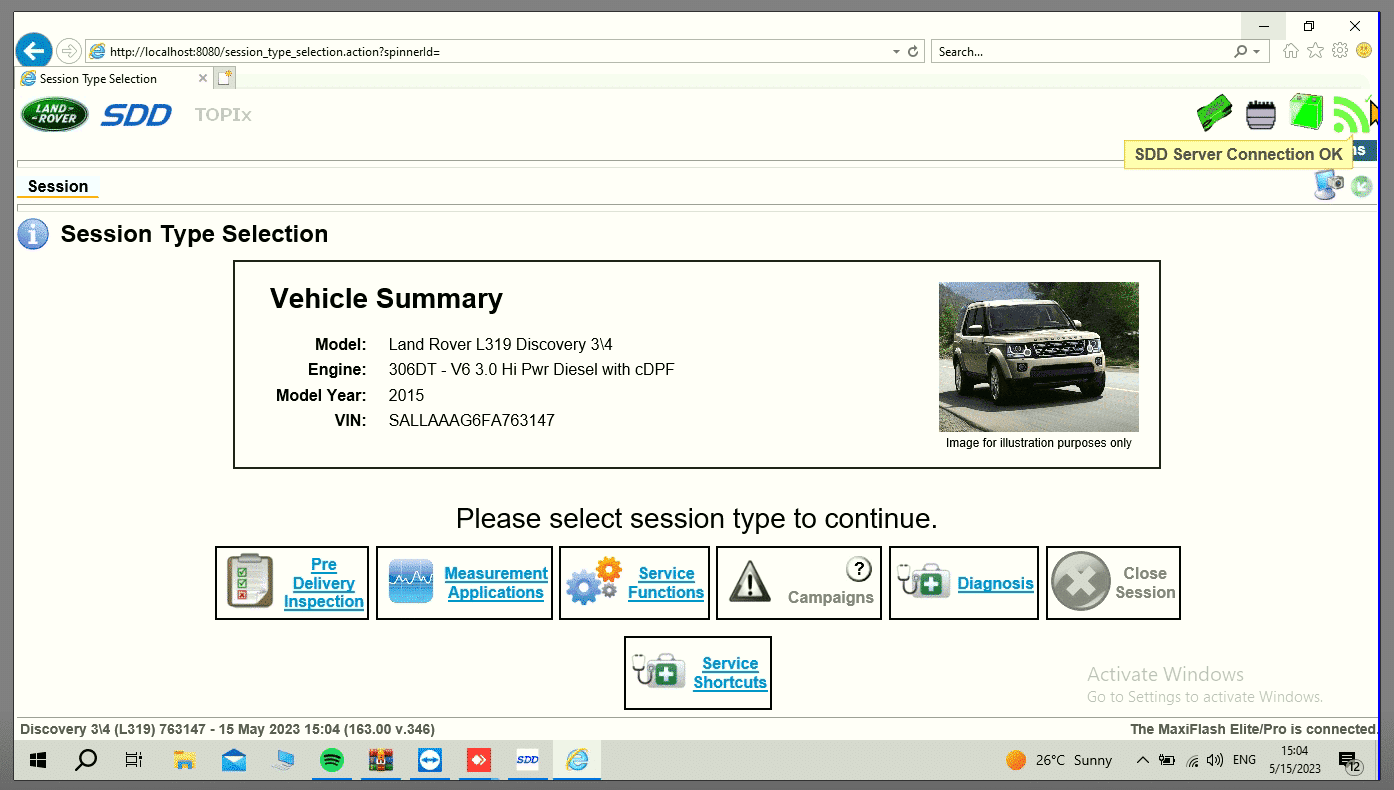 Jaguar Land Rover (JLR) SDD: Supported Vehicles
The JLR SDD software supports all Jaguar and Land Rover models from 2005-2016 
Jaguar Land Rover (JLR) SDD:
System Requirements
To use the JLR SDD software effectively, your computer system must have the following minimum requirements:
Operating system: Windows 10 or 11 (64-bit)
CPU: Core i3
Memory: RAM at least 4GB
Hard Drive: at least 10GB available
VCI Devices that can be connected to JLR SDD software includes JLR DOIP Original, JLR DOIP Clone, JLR Mongoose, XTOOL, WISCAN T6, and WISCAN T6 PRO.
JLR SDD refers to Jaguar Land Rover Symptom Driven Diagnostics which is a software used to diagnose and program JLR models from 2005 to 2017

No need to worry about the software expiring, as it is an unlimited version activated with a login and password that allows for the download of calibration files.
Jaguar Land Rover (JLR) SDD: Compatible Connectors
JLR SDD: Dealer-Level Jaguar and Land Rover
Diagnostic Software
Get a dealer-level with unlimited user access for JLR SDD and diagnose and program Jaguar Land Rover models from 2005-2017.
Jaguar Land Rover SDD facilitates symptom-driven diagnostics, meaning it guides users through a step-by-step process to identify problems based on reported symptoms. It offers a wide range of functions, including code reading and clearing, module programming, service reset, and system configuration. The software's extensive coverage and continuous updates ensure compatibility with the latest Jaguar and Land Rover models, making it an indispensable tool for efficient and effective vehicle maintenance and repair.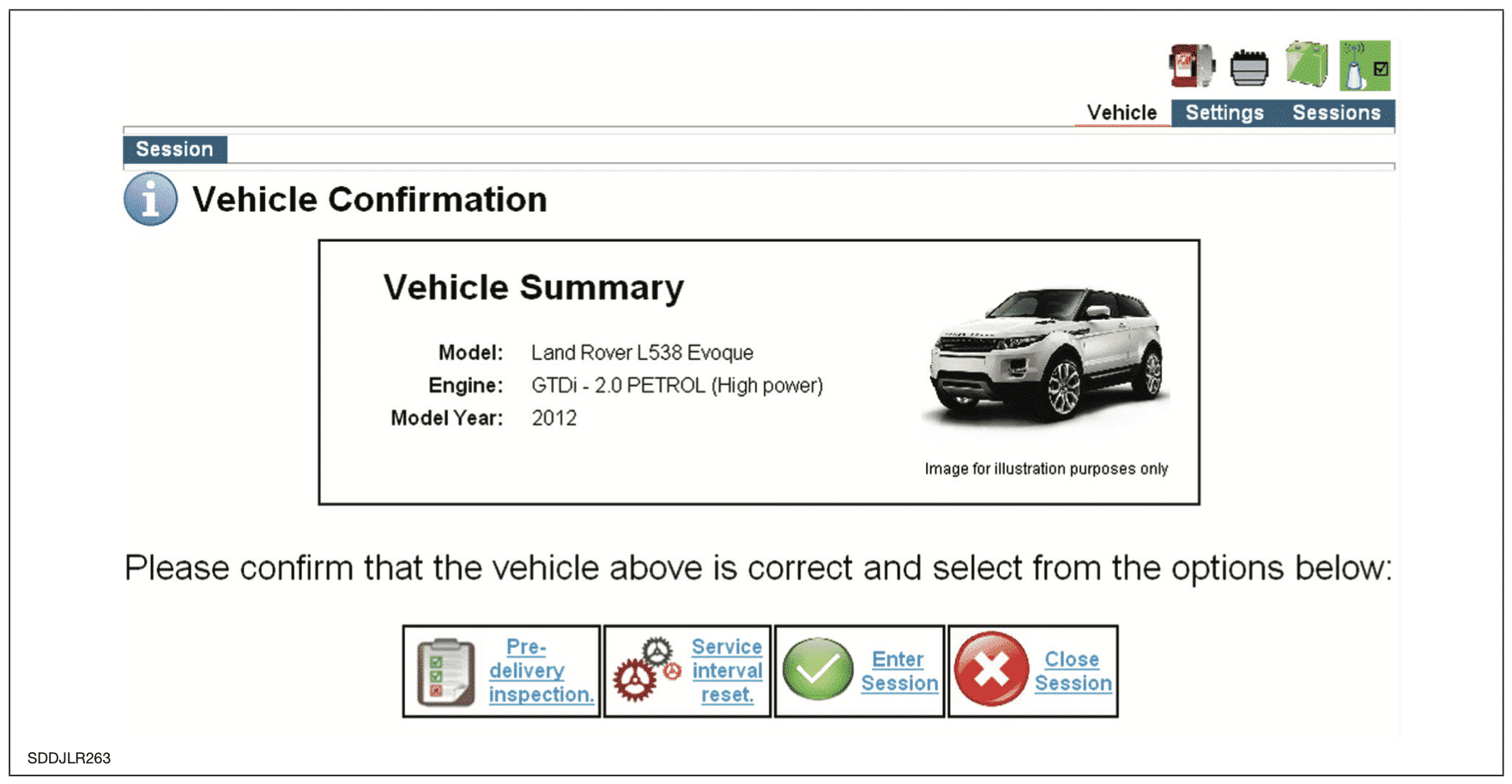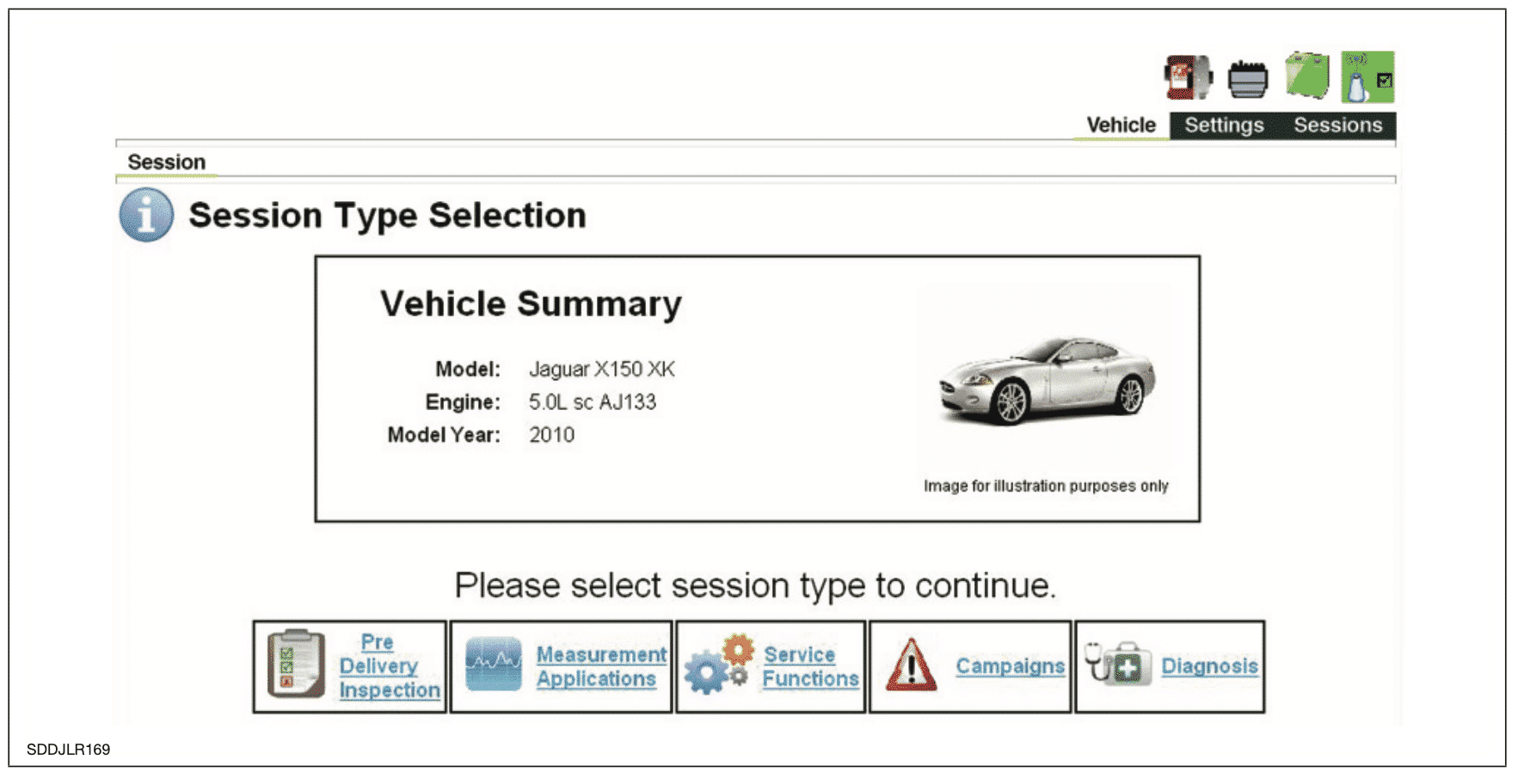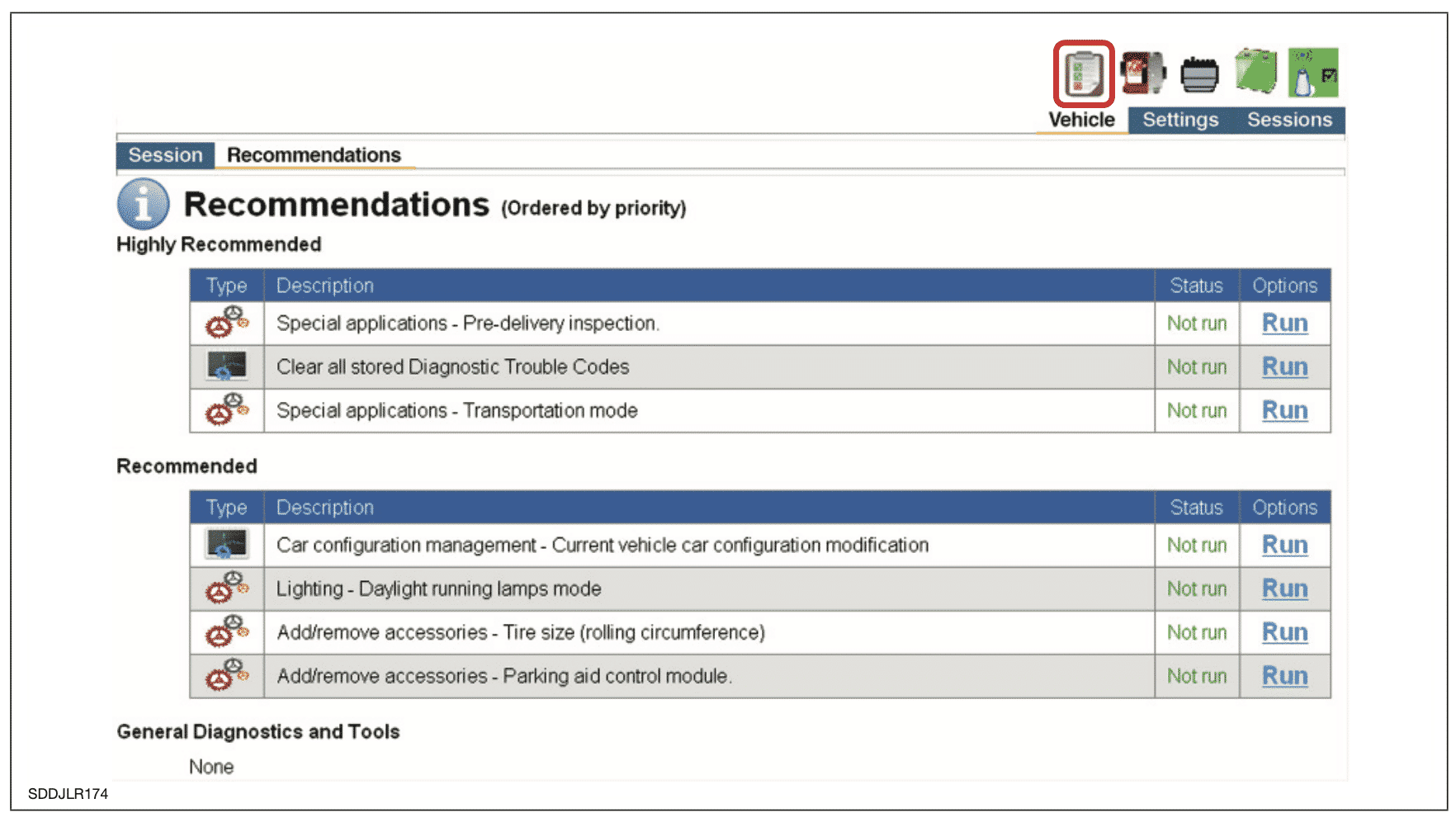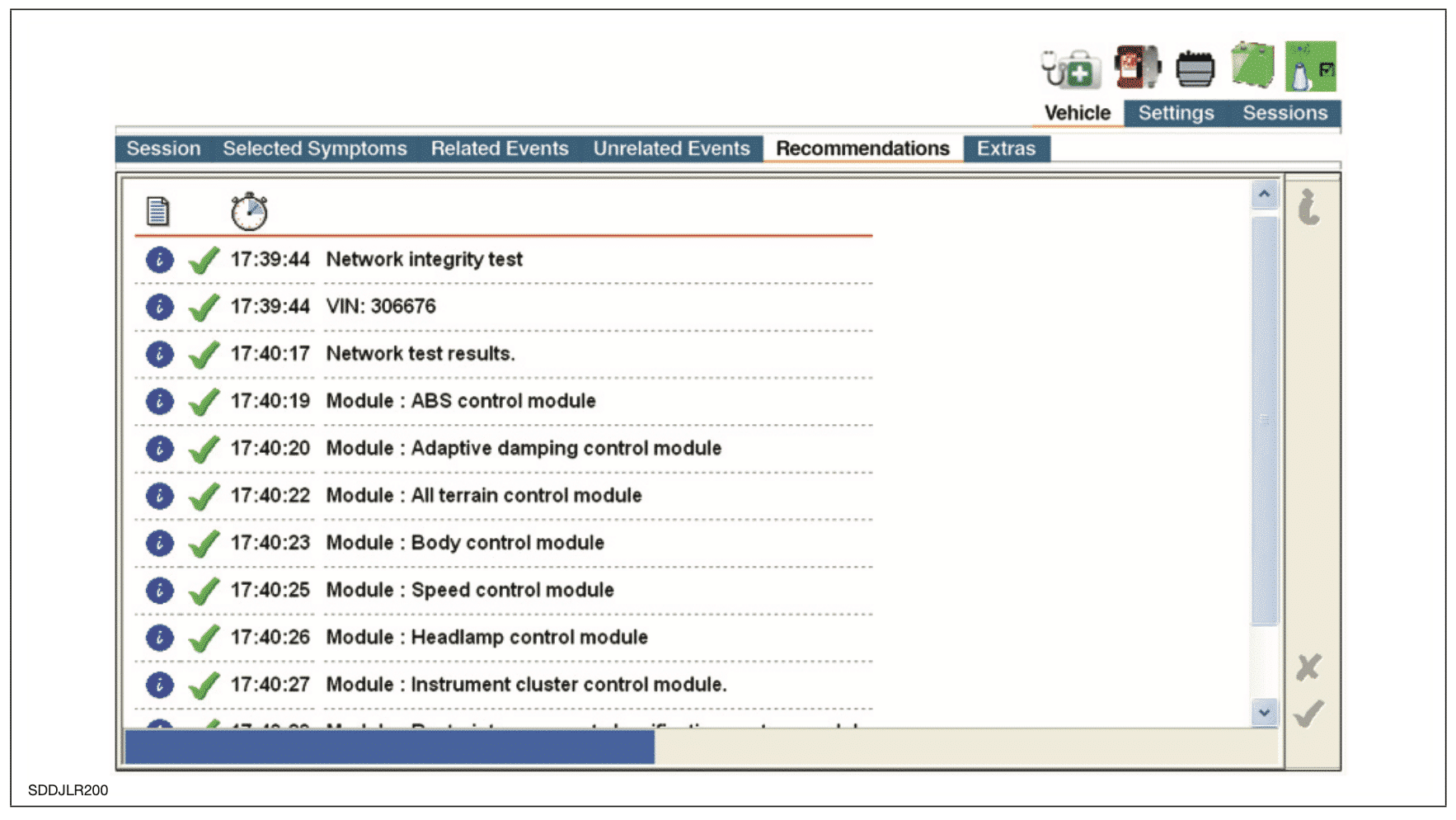 Technical Support
Our team of experts and professional will provide you with online support until your software is up and running for you.
JLR SDD User Guide
A full comprehensive JLR SDD user guide is included. Learn how to setup JLR Doip VCI and read more about Jaguar SDD features here
JLR SDD IDS Videos
Our engineering team will install and activate the software for your remotely and keep supporting you until you are satisfied. We also provide a free online support for all of our customers.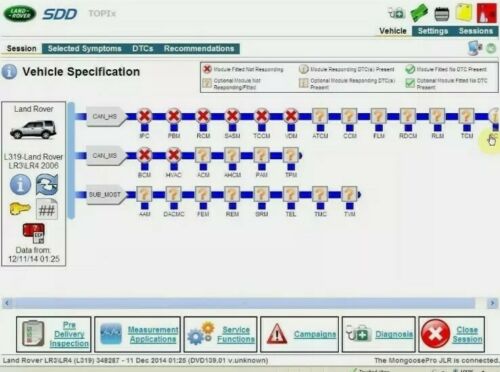 Get JLR SDD for your Jaguar and Land Rover Today!
In summary, the JLR SDD software is a versatile and powerful diagnostic and programming tool designed for Jaguar and Land Rover vehicles. With its comprehensive range of features and support for multiple languages, the JLR SDD software has become a go-to solution for Jaguar and Land Rover technicians worldwide.
Get the latest and fully functional JLR SDD for Jaguar and Land Rover with this unlimited version today!
If you have any pre-sale question or need help with your purchase, feel free to reach out to our team:
Email: [email protected]
Mobile (WhatsApp): +447441395648
We always love to hear from our customers.
Request JLR SDD free download links and activate it yourself: