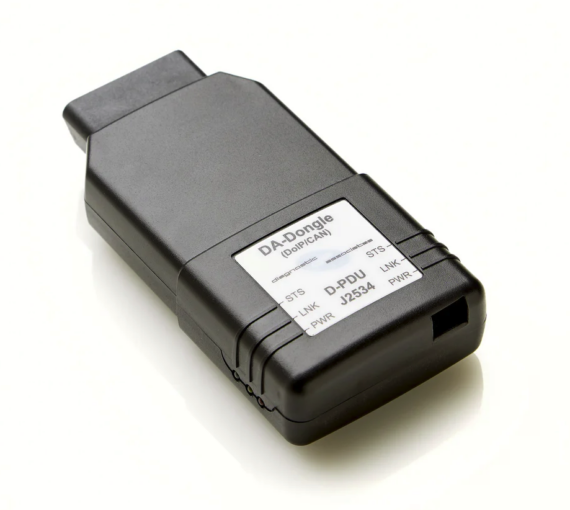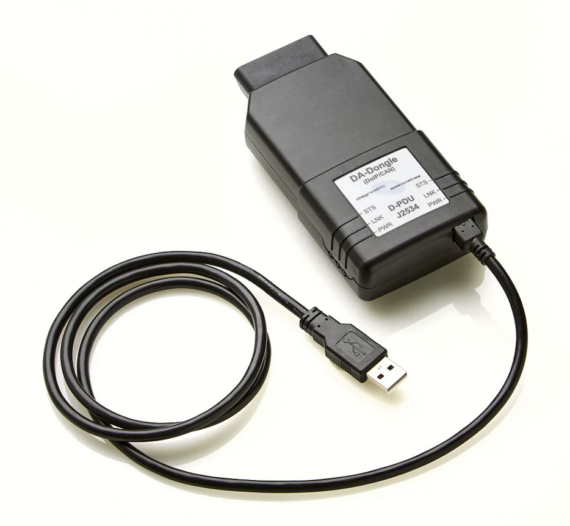 DA-DoIP VCI (D-PDU/J2534 Pass Thru) for Pathfinder and TOPIx Cloud
14
people are viewing this right now
Frequently Bought Together

This item:

DA-DoIP VCI (D-PDU/J2534 Pass Thru) for Pathfinder and TOPIx Cloud

Safe shopping & 30-day return guarantee

DA-DoIP VCI (D-PDU/J2534 Pass Thru) for Pathfinder and TOPIx Cloud
Description
DA-DoIP VCI(D-PDU/J2534 Pass Thru)
Diagnostic Associates are the original manufacturers of this product.
This is the 'go-to' device to work with Jaguar Land Rover as a PassThru VCI Interface for Pathfinder and Topix Cloud, covering DoIP, CAN, MultiCAN protocols.
This lightweight pocket sized device is also great value compared to many other devices on the market.
Overview
Works with Jaguar Land Rover Pathfinder software and TOPIx Cloud
Covers DoIP, CAN, MultiCAN protocols
2m USB Cable as standard included
Easy to update for D-PDU new functionality updates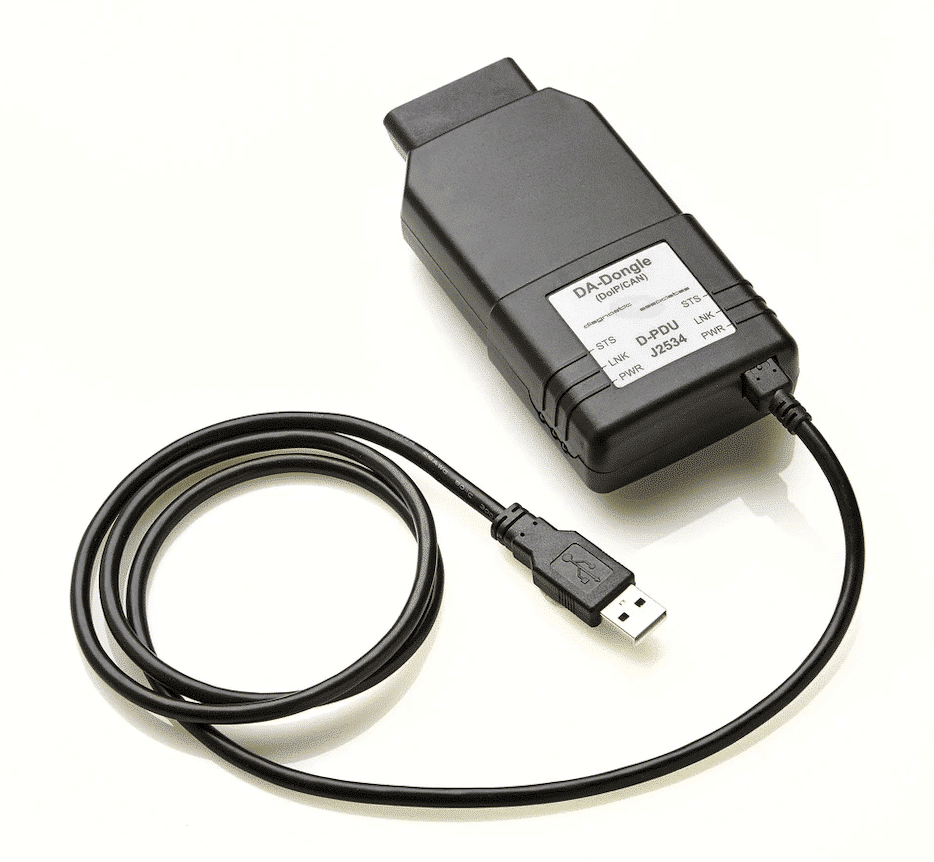 What does the DA-DoIP VCI do?
The DA-DoIP VCI connects directly to the vehicle OBDII (Diagnostic) connector, it then connects to the laptop via a USB cable for use with Jaguar Land Rover Pathfinder or TOPIx Cloud. Once the D-PDU driver files are loaded, this product will allow normal pass thru operation with the Jaguar Land Rover Pathfinder software and TOPIx Cloud. The DA-DoIP VCI has been verified and tested by our team and Jaguar Land Rover for the correct operation.
How does the DA DoIP VCI operate?
The DA-DoIP VCI is simple and easy to use. The D-PDU drivers are available to download and install from our website. Connect the DA-DoIP VCI device to the vehicle OBDII connector (the device powers from the vehicle). Connect the 2m USB cable to the DA-DoIP VCI and the other end to the Pathfinder and/or TOPIx Cloud Laptop. The (PWR) LED will turn solid red to show the DA-DoIP VCI is powered. During communication with the vehicle the Status (STS) LED will flash green.
To ensure your device is always up-to-date before use, connect to the DA the App Hub on a regular basis.  
How does the DA-DoIP VCI get updated for future Software Updates?
Periodically we will update the device's firmware via the DA App Hub and other supporting software via our website. These updates are necessary to either release further device functionality or to resolve field issues.
If problems are experienced during device use, always make sure that the latest device software and drivers have been installed.
Vehicle Coverage:
The DA-DoIP VCI has been tested by Jaguar Land Rover on the latest vehicle range covered by Pathfinder and TOPIx Cloud.
*Note:  It does not support older ISO9141, J1850 PWM protocols or FEPS programming voltages found on older vehicles.
**Note : A separate subscription is required for JLR TOPIX SDD/Pathfinder and TOPIx Cloud diagnostic platforms.
If you have any pre-sale question or need help with your purchase, feel free to reach out to our team:
Email: [email protected]
Mobile (WhatsApp): +447441395648
We always love to hear from our customers.