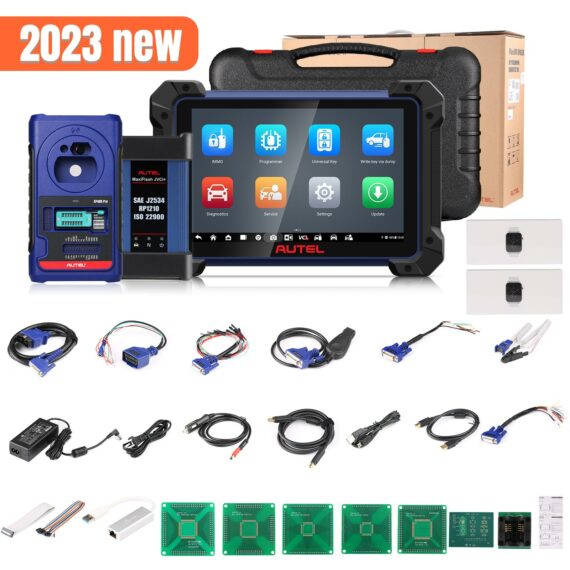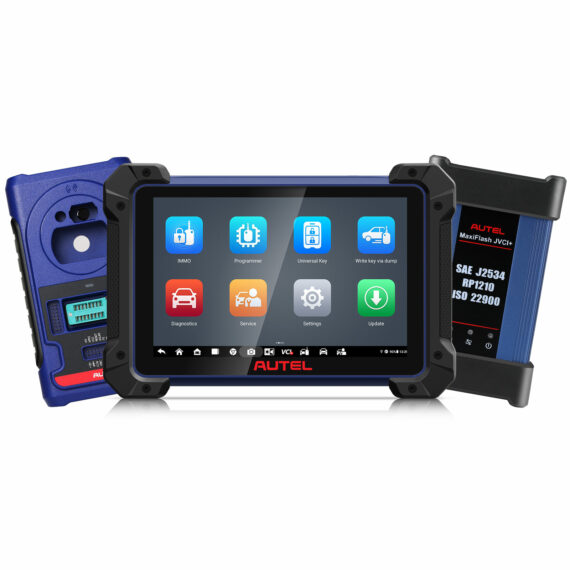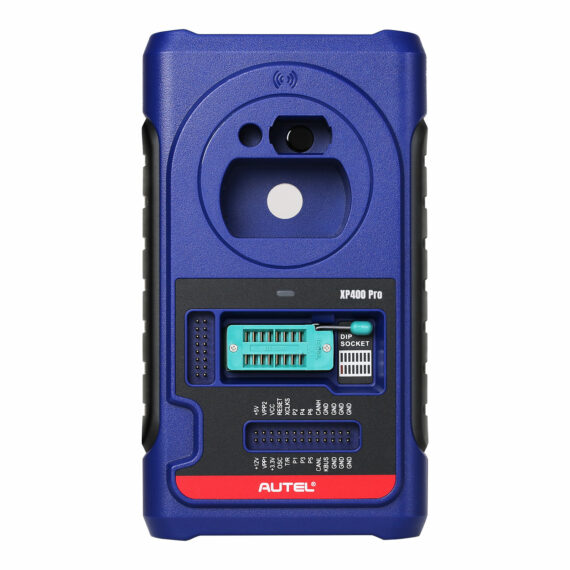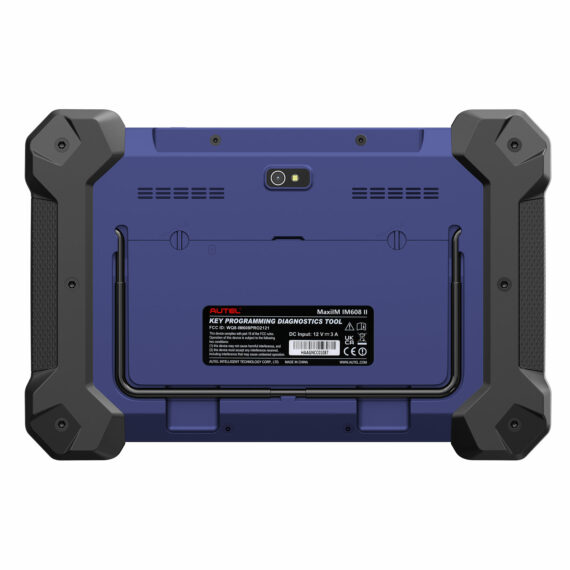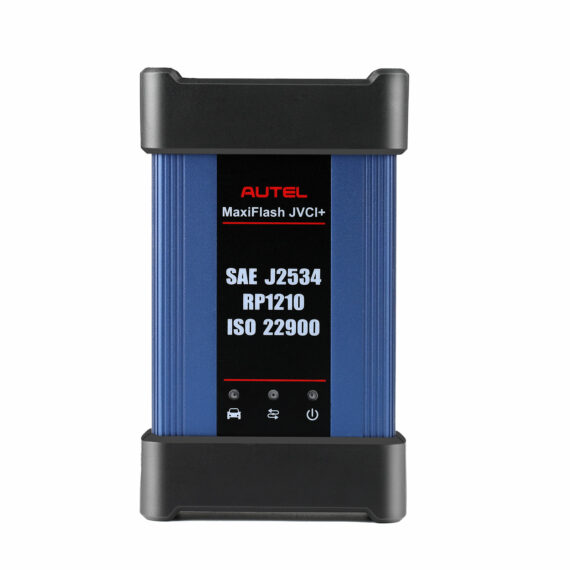 2023 Autel MaxiIM IM608 II (IM608 PRO II) Automotive All-In-One Key Programming Tool
17
people are viewing this right now

Safe shopping & 30-day return guarantee

2023 Autel MaxiIM IM608 II (IM608 PRO II) Automotive All-In-One Key Programming Tool
Description
Supports remote expert function
Add bulit-in DoIP and CAN FD protocol (don't need converter)
IM608 II improved firmware, Android 10, larger RAM, ROM, with new JVCI+ VCI
2023 Autel MaxiIM IM608 II (IM608 PRO II) with 1 Year Free Update
Autel IM608 II is the most advanced key programming tool that combines the powerful IMMO and programming functions with OE-level diagnostics and advanced service functions in one tablet. It can read the immobilizer pins and password directly from the vehicle and store this information to use later when learning the newly programmed keys to the vehicle.
Autel MaxiIM IM608 II Highlights:
10.1-inch LCD Capacitive Touchscreen
Ambient Light Sensor – detects ambient brightness.
IM608 II = IM608 PRO II
No Area/IP Restrictions
One Year Free Update Online (After One Year, IM608 II Software Subscription Cost 800USD/ Year)
Upgraded Version of Autel IM608 and IM608 PRO, with the latest powerful hardware configuration
Smart Mode and Expert Mode Solution In One Tool to Easy Operation, Works for 85% Cars In the Wordwide, Include BMW, BENZ, VW, AUDI etc
Support Multi-Language: Both Diagnose Software and IMMO Software Support Multi-Language. (Default Language is English, Can Be Changed Language to German, Swidish, Italian, Portuguese, French, etc.)
Works for 85% Cars In The Wordwide, Include BMW, BENZ, VW, AUDI etc. make your work simple and easier, Best Choice for Locksmith and Workshop
Extended to Work with Autel MV108/ MV105 allowing you to examine difficult-to-reach areas normally hidden from sight. It is capable of recording digital still images and videos, which offers you an economical solution to inspect machinery, facilities, and infrastructure safely and quickly.
What's the difference between IM608 II and IM608?
IM608/Pro II has improved firmware, Android 10, larger RAM, ROM, with new JVCI+ VCI.
Supports CAN protocol read and write without a password
Add bulit-in DoIP and CAN FD protocol (don't need converter)
Support remote expert function
IM608 II vs IM608 Pro vs IM508S vs IM508 
Item
Autel IM508

Autel IM508S

Autel IM608 Pro

Autel IM608 Pro II

Accessories
VCI
JVCI
JVCI+
Programmer
XP200
XP200
XP400 Pro
XP400 Pro
Hardware
Parameter
CPU
4x 1.6GHZ (A9)
4x 1.8GHZ (A55)
4x 1.3GHZ (A7)
2x 1.7GHZ (A55)
4x 2.2GHZ (A73)
4x 1.8GHZ (A53)
OS
Android 4.4
Android 11
Android 4.4.2
Android 10.0
Memory
1G RAM, 64G Flash
4G RAM, 64G Flash
2G RAM, 64G Flash
4G RAM, 128G Flash
Display
7 inch
7 inch
10.1 inch
10.1 inch
Resolution
1024*600
1024*600
1920*1200
1920*1200
Battery
5000mAh
5000mAh
15000mAh
15000mAh
VCI Connection
BT2.1/USB
BT5.0/USB
DoIP
No
No
Need converter
Yes, no need converter
CAN FD
Need converter
Need converter
Need converter
Yes, no need converter
Diagnostic Function
Diagnostic
Basic diagnostic
Basic diagnostic
Comprehensive diagnostic
Comprehensive diagnostic
Coding
No
No
Yes
Yes
Programming
No
No
BMW, Mercedes online programming
BMW, Mercedes online programming
Immobilizer Function
Immo programming
Most immo functions, Mercedes etc requires XP400 Pro
Most immo function, Mercedes etc requires XP400 Pro
Full immo function
Full immo function
Programmer
Read/Write EEPROM
Read/Write EEPROM
Read/Write EEPROM, MCU
Read/Write EEPROM, MCU
Key Tool Function
Yes
Yes
Yes
Yes
Remote Expert
No
No
No
Yes
Main Features of Autel IM608 II:
IMMO & Key Programming Bundle
MaxiIM IM608 II 10.1-inch Android Touchscreen Tablet
Program IMMO & Keys for U.S., Asian and European Vehicles
XP400Pro Key and Chip Programmer
JVCI Wireless J2534 Pass Thru Programming Device
Bi-directional Control/ Active Tests

AUTEL IM608 II Supported Functions :
1. IMMO Functions
Auto Detect Make/Model/Year/System
Read PIN (All Key Lost)
Key Learning
IMMO ECU Reset/Adaption
IMMO ECU Refresh/Coding
Remote Learning
AUDI Q5/A4/A5 2015-2017 Key Learning
VW MQB Key Learning
BMW FEM/BDC Key Learning and Adaption
BMW CAS4 Key Learning and Adaption
Mercedes Key Learning
2015-2018 Land Rover & Jaguar write key via dump
Volvo Smart Key Learning/knob-style smart key
Advanced Programming Functions
EEPROM Read/Write
MCU Read/Write
Key Programming
Mercedes Key Read/Write
Remote Frequency Detect
OE-Level Diagnoses

2.All System Diagnostics & Advanced Service Functions (Works with the MaxiFlash JVCI (J2534 ECU Reprogrammer)
Oil Service Reset
Parking Brake Pad Relearn After Replacement
Steering Angle Sensor Relearn
Battery Registration and Reset
Diesel Particulate Filter Regeneration
Tire Pressure Monitoring System
Active Test
ECU Coding
VW/Audi Component Protection
Complete Service Functions

XP400 Pro adds support for following Chips:
EEPROM–>AMD–>AM29FXXX series chip
EEPROM–> FUJITSU–>MB29FXXX series chip
EEPROM–>ST–>M29FXXX series chip
Engine control module–>SIMTEC76(AM29F800BB) write
IMMO–>BENZ–>ESL_W209_W906 (Motorola) read/write/erase function
IMMO–>BMW–>EWS3 module read/write function
REMOTE_RENEW(renew key)–>NEC–>V51 and V5 chip read/write/erase
XP400 Pro adds support for the following adapter board:
APB113 PCF79XX adapter board
APB114 EWS3 adapter board
APB115 NEC Adapter board
APB118 NEC ELV adapter board
APB119 TB28FXXX adapter board
APB120 TMS370 adapter board
APB121 AM29FXXX adapter board
APB122 AM29FXXX adapter board 1
APB123 AM29FXXX adapter board 2
APB126 M35080/D80 adapter board
APB127 MC68HC0(7)05BXX adapter board
APB128 MC68HC05X32 adapter board
Advanced Key Programming Functions:
Exclusive Smart Mode to guide Key Programming
Auto Read IMMO Data via OBD
One-tap Key Programming via OBD & Easy-to-use Remote Programming
With the newly upgraded key programmer XP400 Pro
Extensive Vehicle & Functionality Coverage
Support Diagnostics & IMMO Programming for 10,000+ Models;
Support Models Up to 2020;
All System Diagnostics and Advanced Maintenance Services;
Benz — 3rd Generation IMMO CAN-Line / K-Line Add Key, All Key Lost via OBD;
BMW — Support EWS3/4; CAS 1/2/3/4, FEM/BDC Add Key / All Key Lost;
Volkswagen / Audi — Add Key / All Key Lost via OBD for 2013 – 2020 Models;
GM — Read IMMO Password, Add Key / All Key Lost up to 2020;
Ford — Add Key / All Key Lost (No PIN Needed) up to 2020;
Mazda — Add Key / All Key Lost (No PIN Needed) up to 2020;
FCA — Read IMMO Password, Add Key / All Key Lost up to 2020;
Renault — Add Key / All Key Lost (No PIN Needed) up to 2020
Jaguar LandRover — Add Key / All Key Lost up to 2019
Volvo — Semi-smart Key Learning via OBD up to 2018; Smart / Blade / Fobik Key Learning via Dump

Package Includes:
1pc x IM608 II Tablet
2pcs x OTOFIX Smart Key Watches
1pc x XP400 Pro Key Programmer
1pc x JVCI+ ECU Reprogrammer
1pc x Carry Case
1pc x Main Cable
1pc x USB Cable (2m)
1pc x Connect Cable
1pc x Mini USB Cable
1pc x AC/DC Adapter (12V)
1pc x AAC001
1pc x APC101 (USB Cable)
1pc x APB129 (EEPROM Adapter)
1pc x APB125 (Mercedes Infrared Collector)
1pc x APB104 (MCU_FQFP64)
1pc x APB105 (MCU_FQFP80)
1pc x APB106 (MCU_FQFP112)
1pc x APB107 (MCU_FQFP144)
1pc x APB108 (MCU_FQFP176)
1pc x APB109
1pc x APA002 (EEPROM Socket)
1pc x APA101 (Signal Cable)
1pc x APA103 (EEPROM Clamp)
1pc x APA107 (ECU Clamp)
1pc x APA108 (MCU Clamp)
1pc x APA109 (MC9S12 Clamp)
1pc x USB to Ethernet Adapter
If you have any pre-sale question or need help with your purchase, feel free to reach out to our team:
Email: [email protected]
Mobile (WhatsApp): +447441395648
We always love to hear from our customers.