Land Rover Topix – Everything You Need to Know
March 31, 2023
2023-08-02 7:24
Land Rover Topix – Everything You Need to Know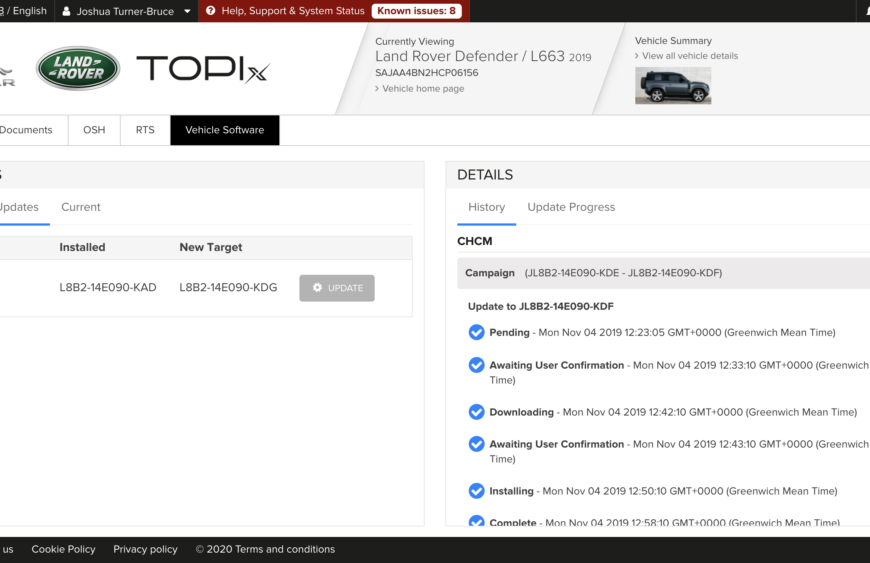 Land Rover Topix – Everything You Need to Know
Land Rover Topix is an online service that provides Land Rover owners, technicians, and dealerships with access to technical information and support for maintenance and repairs. This service is critical for ensuring that Land Rover vehicles are properly maintained and serviced to keep them running smoothly and safely. In this article, we will explore the features and benefits of Land Rover Topix and how it can be used to optimize Land Rover maintenance and repairs.
What is Land Rover Topix?
Land Rover Topix is an online portal that provides access to a comprehensive database of technical information, service manuals, and other resources related to Land Rover vehicles. It is an essential tool for Land Rover maintenance and repairs, used by technicians, mechanics, and DIY enthusiasts alike.
Topix provides users with up-to-date information on Land Rover vehicles, including the latest software updates, service bulletins, and technical information. The system covers all Land Rover models and allows users to access a range of information, from simple diagnostic procedures to more complex repairs.
The portal is available 24/7, making it a convenient and reliable resource for Land Rover enthusiasts around the world.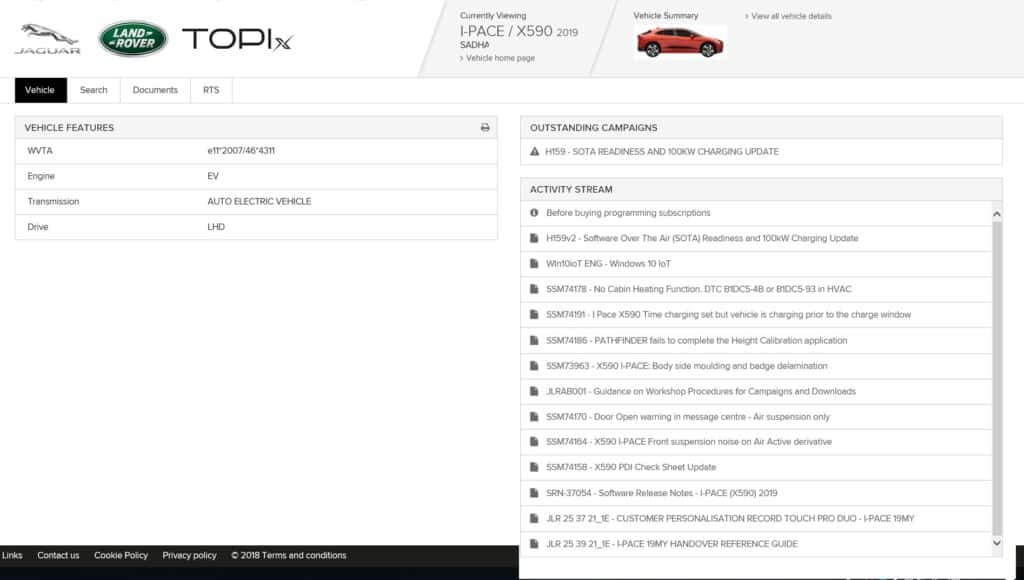 How to Use Land Rover Topix
Jaguar Land Rover (JLR) Topix is a web-based platform that provides Jaguar and Land Rover vehicle owners, technicians, and dealers with access to all the information they need to diagnose and repair Land Rover vehicles. Here is a step-by-step guide on how to use Topix:
Login to the Topix website using your account credentials
Select the vehicle model and year that you are working on
Navigate to the "Workshop Manuals" section and select the appropriate manual for your specific task
Follow the instructions and diagrams provided in the manual to diagnose and repair the vehicle
Utilize the "Technical Bulletins" section to stay up-to-date with the latest known issues and fixes for your vehicle
Use the "Parts Catalogue" section to locate and order the correct parts for your repairs
Take advantage of the "Wiring Diagrams" section to identify and troubleshoot any electrical issues
With Land Rover Topix, you will have all the resources and information you need to perform accurate and efficient repairs on your Land Rover vehicle.
Common Issues Diagnosed with Land Rover Topix
Land Rover Topix is a powerful tool that can diagnose and repair a wide range of issues in Land Rover vehicles. Some of the most common problems that can be diagnosed using Topix include engine faults, transmission issues, and electrical problems.
With Topix, you can quickly identify the root cause of these problems and take the necessary steps to fix them. By using Topix regularly, you can ensure that your Land Rover is always in top condition and running smoothly.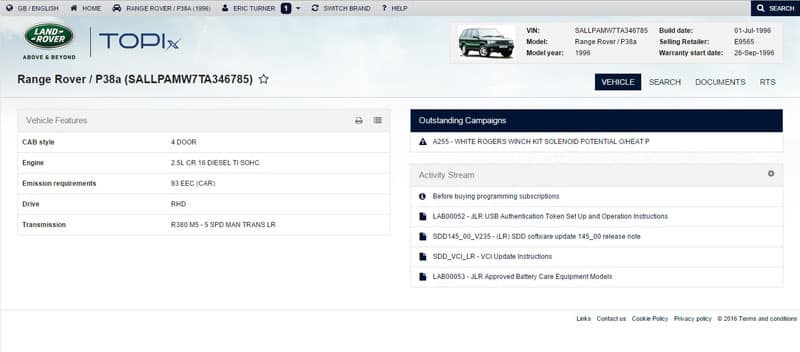 How to Access Land Rover Topix
To access Land Rover Topix, there are two main options: online subscriptions and dealership access. Online subscriptions provide users with access to the Topix database and resources from their own devices. On the other hand, dealership access requires physical access to a Land Rover dealership location.
Online subscriptions can be purchased directly from Land Rover's website or third-party vendors. They offer a cost-effective option for independent repair shops and Land Rover owners who want to perform maintenance and repairs on their own vehicles. However, online subscriptions may have limited features and functionality compared to dealership access.
Dealership access provides users with full access to Topix, including technical support, software updates, and other resources. However, dealership access can be more expensive and requires physical travel to a dealership location.
When choosing the best access option for your needs, consider your budget, the frequency of use, and the level of support you require.
Buy a JLR TOPIx Cloud Dealer Account Today
FAQ
Q: What is Land Rover TOPIx? A: Land Rover TOPIx is an online resource for Land Rover owners and technicians that provides comprehensive technical information and support for Land Rover vehicles.
Q: Will TOPIx cloud be replacing Pathfinder? A: Yes, TOPIx cloud has replaced Pathfinder as the primary online resource for Land Rover technical information and support.
Q: What is Jaguar TOPIx? A: Jaguar TOPIx is an online resource for Jaguar owners and technicians that provides comprehensive technical information and support for Jaguar vehicles.
Q: How do I download TOPIx cloud? A: TOPIx cloud is an online resource that can be accessed through a subscription service. You can sign up for a subscription on the Land Rover or Jaguar websites and access TOPIx cloud through your account.
In conclusion, Land Rover Topix is a crucial tool for maintaining and repairing Land Rover vehicles specially when using with Pathfinder Software. With its comprehensive database and user-friendly interface, Topix can help diagnose and troubleshoot a wide range of issues.
Whether you're a Land Rover owner or a professional mechanic, investing in Topix can save you time and money. So don't hesitate to explore your options for accessing Topix and other JLR Diagnostic Tools and Software and take advantage of its benefits.